Atlantic City Executive Protection
Your personal safety can be compromised at any time. If you're an executive or VIP, your risk from a determined threat or unforeseen crisis is elevated because you are constantly in the public eye. What you need, is a comprehensive Atlantic City executive protection service that understands how to mitigate threats and immediately diffuse sudden hostile acts.
At Echelon Protection & Surveillance, our Atlantic City VIP protection package is far more than a mere bodyguard service. We work with you to develop customized personal protection for special events, meetings, and travel. Your comprehensive Atlantic City executive protection plan will include advanced planning, surveillance, bodyguards, and coordination with local law enforcement. Contact us today to find out more about developing you own Atlantic City VIP protection package.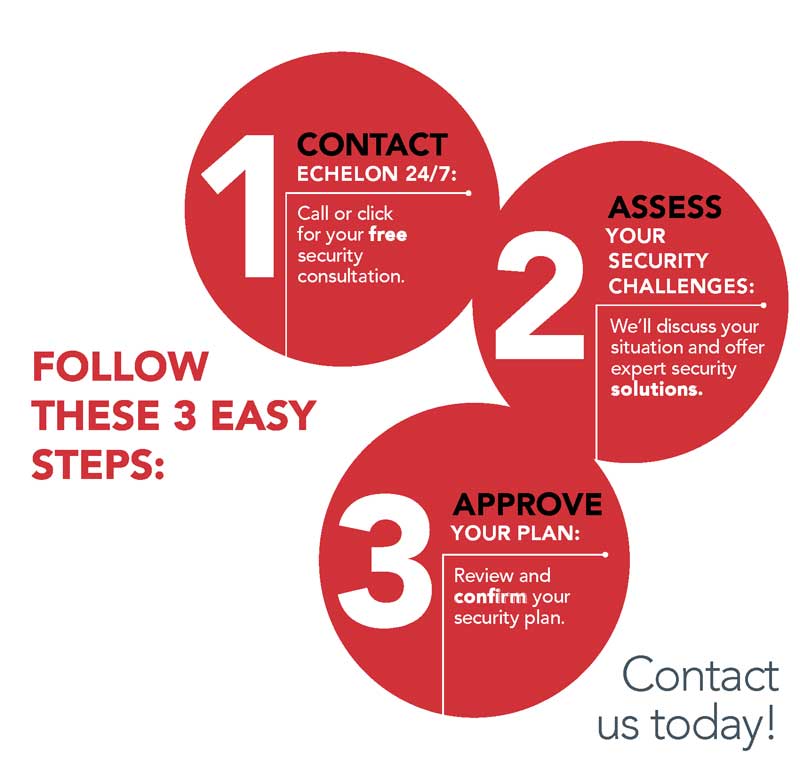 Atlantic City VIP Protection
All of our Atlantic City body guard professionals have certified training and are experienced security specialists.
We work directly with you to develop your Atlantic City executive protection plan.
Our Atlantic City VIP protection service is perfect for athletes, executives, celebrities, and dignitaries.
Our Atlantic City VIP protection is all about detailed advanced planning. You want your protection team to be vigilant and adaptable, but always discreet. This can only be accomplished by experienced Atlantic City executive protection professionals who understand the protocols for proper threat response.
When you want the best Atlantic City VIP protection service available in the region, contact Echelon Protection & Surveillance and find out what we can do for you.
Highly trained and certified Atlantic City body guard professionals
Our highly-trained Atlantic City executive protection bodyguards are required to meet stringent requirements. Your bodyguards will be fully vetted and maintain many clearances and certifications that ensure they're at the top of their game. Our Atlantic City VIP protection personnel can be armed or unarmed, but all are fully trained and certified to carry weapons.
All of our bodyguards have a military or law enforcement background, which provides them with a highly specialized skill set. They will discreetly confront challenges, de-escalate potentially harmful situations, and anticipate threats. We require that every Atlantic City executive protection bodyguard be a problem solver while working within the parameters set forth by the VIP client.
If you have any questions about our Atlantic City VIP protection service, or would like to customize and implement your own customized protection protocols using our professional experience, contact us today.
Atlantic City Tidbits
Ventnor City, Margate City, and Atlantic City are the cities on Absecon Island. However, Atlantic City is the largest settlement out of the three, and it is popular for its various casinos and beautiful beaches. One proof of its popularity is the board game Monopoly. The properties listed on the standard American version of the game are locations in Atlantic City.
An Englishman named Thomas Budd was arrived on the island during the 1670's and he was the first owner of Absecon Island. He got the island as part of a royal grant and back then, the property was only $ 0.40 an acre. Because Atlantic City is recognized as a resort city, a beach house purchase today is definitely a multi-million dollar property.
The next prominent settler to visit the island was Jeremiah Leeds. He was the very first person to build permanent structure on the island in 1785. Consequently, the Leeds family were the first official residents of Atlantic City. He was also the owner of Leeds Plantation, where he planted corn and rye.
Atlantic City's boom period started during the 1900s. The boardwalk that was once filled with average lodging options were now replaced with attractive beachfront hotels like the Marlborough-Blenheim Hotel and the Traymore Hotel.
Gradually, the boardwalk was crowded with other enormous hotels like Chelsea, Ritz Carlton, Mayflower, and Chalfonte Hotel. In 1929, the stylish Chalfonte Hotel became Atlantic City's biggest hotel having a total of 1,000 rooms.
Atlantic City was not spared from adversities like poverty and economic decline. Because cars were already accessible during the late 20th century, tourists can come and go any time they prefer. The resort hotels started to notice decline. Instead of staying for weeks, guests only reside for days.
In order to restore the city's lively and festive atmosphere, New Jersey residents agreed to legalize casino gambling in 1976. Upon hearing the news, the owners of Chalfonte Hotel converted their property into the first legal casino on the East Coast.
Other casinos propagated like wildfire. Gambling resorts were constructed near the Boardwalk and also in the marina district. The development of luxurious residences and towering condominiums have also boosted Atlantic City's growing popularity. Undoubtedly, Atlantic City was able to bounce back and became one of the country's premier destinations.
Atlantic City experiences a humid subtropical climate. During the summer, the average temperature is estimated to be 75 F. Daytime temperatures are cooler than usual because the city feels a sea breeze off the Atlantic Ocean. On the other hand, winters are chilly and snowfall averages around 16.5 inches each winter. However, spring and autumn weather conditions are unpredictable.
One of the city's notable tourist destination is The Boardwalk. It started out as a temporary structure during the summer, but today, the Boardwalk is 60 feet wide and 6 miles long. The Boardwalk offers the best of both worlds. Visitors have fun on the beach or they can enjoy other extreme activities like parasailing, surfing, and windsurfing.
If you are looking for great shows and various entertainment attractions, the Boardwalk Hall, House of Blues, and the Ripley's Believe It or Not! Museum will be perfect for you. Also, you can explore the different retail shops, restaurants, and local finds. Be sure to try out the famous salt water taffy and delectable gourmet fudge!