Standard

November 12, 2019
By: Stuart J. Visnov, CEO, Echelon Protection & Surveillance
Word count: 735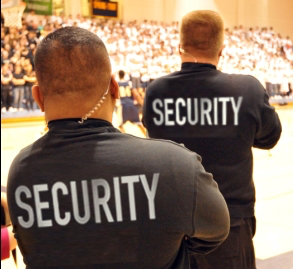 As you may know, Pennsylvania has mandated that all schools comply with the new ACT 67 School Security Personnel Law which requires school security guards to complete the Basic School Resource Officer Course of Instruction offered by the National Association of School Resource Officers (NASRO) or an equivalent approved by Pennsylvania Commission on Crime and Delinquency (PCCD). Those currently serving as school security guards must complete training by early 2020 to continue to work at any Pennsylvania school that receives state funding.
Act 67, Senate Bill 621, in the 2019-20 legislative session makes changes to Article XIII-C of the School Code, including changing the title to "School Security." Most of the changes involve school security personnel, including: school police officers, school resource officers (SROs) and school security guards. Learn more about the new ACT 67 School Security Personnel Law at https://www.psba.org/2019/07/act-67-of-2019-school-security-personnel/
Although all state funded PA schools and associated security guard providers must comply, there are a few perspective challenges to the new ACT 67 School Security Personnel Law that I'd like to share.
TRAINING COSTS
The first hurdle is the cost. Training is about $500.00 for a 40 hour class. If a guard is a salaried school district employee, the school would pay for the training as continuing education. However, if the guard is employed by a security guard company, it's unclear who should pay for the training because the guard is a 1099 independent contractor. In this case, it's most likely the guard would pay for their own training because the certification benefits them directly in terms of marketability. If the security company invests in the guard training, they take the risk of the guard leaving the company after they've been trained.
TIMING & LOGISTICS
According to the current law, school guards must be trained within the next 6 months. This means that most districts would have to hire several temporary guards for a week, while their proprietary guards are receiving their 40 hours of training. The best solution would be to schedule guard training during the summer, when most school guards are not working due to summer break. However, the timing of the new law doesn't currently allow for this type of planning.
CALL-OUT COVERAGE
Another challenge will be guard call-outs. In the past, if a PA school security guard called out sick or took a PTO day, they could easily be replaced with another guard who had the same basic training and PA mandated vetting, including child abuse, FBI and PA background checks. Now that PA guards must be ACT 67 certified, it will not be easy for schools and security companies to pay $500 for guard training for employees that are only used as a back-up for school call-outs. The district's only option may be to train a few salaried employees, so someone is always on staff to cover guard call-outs.
LAWFUL EXCEPTIONS
Often, new laws of this nature feature some type of built-in exemption, waiver, or grandfather clause which allows similar certifications or training to be accepted. These exceptions create a middle path of compliance until the new law can be fully implemented and all stakeholders are up to speed.
ENFORCEMENT
PA counties or townships don't have the resources to set up a district ACT 67 enforcement process in addition to their current responsibilities. However, no law has teeth unless it includes a mechanism of enforcement. To start, this new ACT 67 School Security Personnel Law must be policed by the school district itself. The only way for the school to comply with the law is to strictly forbid any school security guard to work on campus unless the school district is in possession of every guards training certificate. The school would also be responsible for recertifying each guard as required by the law.
No law will be able to please everyone, but in my opinion, ACT 67 is a good idea, because until now, there was no professional standard for security guard training in PA. Setting guard standards also benefits the security industry as a whole, because it keeps low-cost security providers from selling schools on price instead of safety. There are hundreds of news items each year featuring un-vetted, unqualified security guards who caused problems instead of solving them. If the commonwealth is serious about keeping our students, faculty and staff as safe as possible – certified security guard training is a good common sense way to start.