Exceptional Vetted, Trained & Certified Security Guards

Allentown Executive Protection
Your personal safety can be compromised at any time. If you're an executive or VIP, your risk from a determined threat or unforeseen crisis is elevated because you are constantly in the public eye. What you need, is a comprehensive Allentown executive protection service that understands how to mitigate threats and immediately diffuse sudden hostile acts.
At Echelon Protection & Surveillance, our Allentown VIP protection package is far more than a mere bodyguard service. We work with you to develop customized personal protection for special events, meetings, and travel. Your comprehensive Allentown executive protection plan will include advanced planning, surveillance, bodyguards, and coordination with local law enforcement. Contact us today to find out more about developing you own Allentown VIP protection package.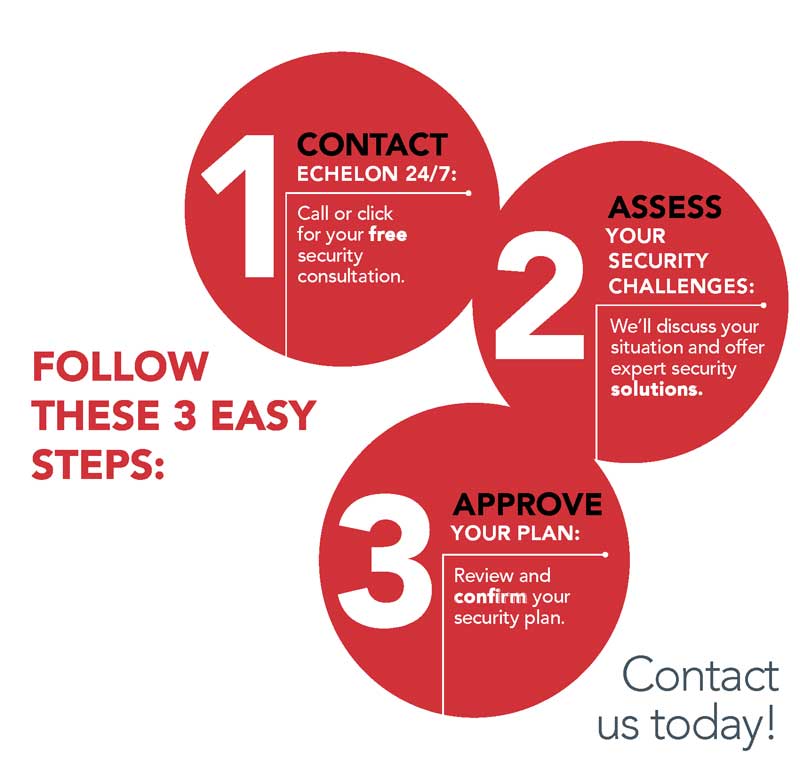 Allentown VIP Protection
All of our Allentown body guard professionals have certified training and are experienced security specialists.
We work directly with you to develop your Allentown executive protection plan.
Our Allentown VIP protection service is perfect for athletes, executives, celebrities, and dignitaries.
Our Allentown VIP protection is all about detailed advanced planning. You want your protection team to be vigilant and adaptable, but always discreet. This can only be accomplished by experienced Allentown executive protection professionals who understand the protocols for proper threat response.
When you want the best Allentown VIP protection service available in the region, contact Echelon Protection & Surveillance and find out what we can do for you.
Highly trained and certified Allentown body guard professionals
Our highly-trained Allentown executive protection bodyguards are required to meet stringent requirements. Your bodyguards will be fully vetted and maintain many clearances and certifications that ensure they're at the top of their game. Our Allentown VIP protection personnel can be armed or unarmed, but all are fully trained and certified to carry weapons.
All of our bodyguards have a military or law enforcement background, which provides them with a highly specialized skill set. They will discreetly confront challenges, de-escalate potentially harmful situations, and anticipate threats. We require that every Allentown executive protection bodyguard be a problem solver while working within the parameters set forth by the VIP client.
If you have any questions about our Allentown VIP protection service, or would like to customize and implement your own customized protection protocols using our professional experience, contact us today.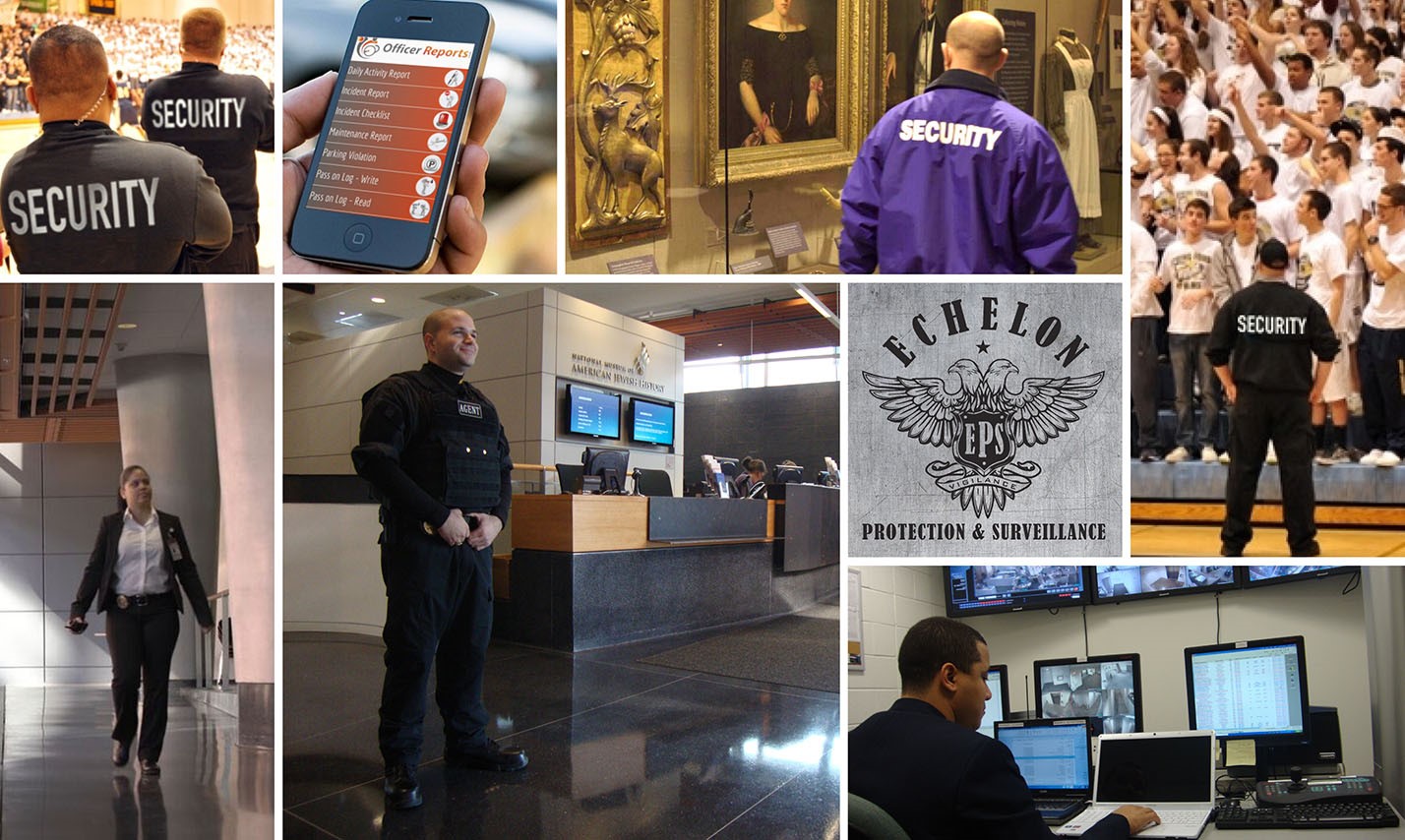 Allentown Tidbits
Allentown is considered to be Pennsylvania's third most populated city, and it is the largest city in the Lehigh Valley Statistical Area. The other cities located within The Valley are Bethlehem, and Easton. Allentown occupies a total area of 18.0 square miles and it is located nearby populous cities like Philadelphia, Harrisburg, and even New York City.
Both Allentown and Bethlehem were acknowledged by Audubon as a "Bird Town." This recognition means that the city makes tremendous efforts in maintaining a healthy ecosystem, growing native plants for birds, and constructing bird-friendly buildings. Because of its ability to implement an effective urban forestry management, Allentown was also recognized as one of the communities to the Tree City USA status and it has been upholding its status for 39 years.
The city is divided in five major groups: Center City, East Side, South Side, The Wards, and the West End. The Center City is where you will find an assortment of retail establishments and the different government offices. The Downtown and Arts District, 7th Street, and Old Allentown Historic District are all found in the Center City.
Allentown's Downtown is the main business district. This area is where the city's top employers are located. Downtown may not be the shopping destination, but it houses a variety of famous restaurants like The Dime, Allentown Brewworks, Starbucks, Bell Hall, and many more. 7th Street, located north of Downtown Allentown, is the fastest growing commercial district in the city. Family-owned establishments and cozy restaurants are evidently present on 7th Street.
On the other hand, Old Allentown Historic District is location of the Allentown Promise Neighborhood initiative. The program aims to help the children of Allentown in improving their scholastic performance. The Old Allentown Historic District was part of William Allen's original city plan in 1762. Up to this day, the district was able to preserve the exterior appearance of the Italianate and Victorian houses, and the old-fashioned buildings.
The tallest structure in Center City is the PPL Building at 322 feet. Other famous landmarks include: The Allentown Art Museum, Allentown Symphony Hall, Baum School of Art, Lehigh County Historical Society and Heritage Museum, and The Liberty Bell Museum. The Allentown Symphony Hall is now known as the Miller Symphony Hall. It is the leading performing arts facility in the city.
The East Side of Allentown is a prominent residential area. The Dutch Hill is filled with residential communities of higher elevation while the Midway Manor is an area brimming with bigger residences compared to the Center City. Overlook Park contains a housing project ideal for those looking for apartments and other cheap rental options.
The South Side consists of additional residential spaces as well as the Allentown Queen City Municipal Airport. Alton Park, Cumberland Gardens, Mountainville are the South Side's residential areas while the airport is on Lehigh Parkway.
The Wards is composed of the 1st Ward and 6th Ward. The First Ward, or the Lehigh Ward, was founded on August 30, 1852. This became the first territory added to the original Allentown. Initially, it was used for industrial purposes, but now, it is slowly being redeveloped. The Sixth Ward is where the houses, with a mix of cultures, are at.
Allentown's rising mixed-use neighborhood is found on the West End. The 19th Street Theatre District is the site of almost 140 businesses. It is near important establishments like, Lehigh Valley's Campus, Muhlenberg College, and the Allentown Farmers Market. Other attractions located on the West End are: Hamilton Park, Cedar Creek Park, Trexler Park. Traditional Victorian and Craftsman-style houses are also found in the West Park Historic District.