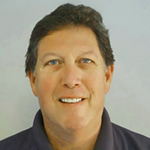 Stuart J. Visnov, Chief Executive Officer

Stuart's commitment to community service and public safety is well known in the tri-state area. At age 16, Stuart joined the Fort Washington Volunteer Fire Company and was recently honored for his 40th year of volunteer service. As a volunteer fire fighter and later, fire police officer, Stuart has completed numerous specialized fire safety classes, seminars, and training sessions. For over 20 years, Stuart maintained one of the highest fire and emergency response attendance records within his company, routinely answering the call in the middle of the night – motivated by his belief that it's every person's obligation to serve his fellow man. This devotion to community service has earned Stuart the respect and admiration of his peers. The fire, emergency, and law enforcement professionals with whom Stuart has served for over four decades are the very foundation of Echelon's professional and experienced manpower pool. In 2011, Stuart met integrated security solutions expert, Kevin Elsesser of i2 Security Solutions. Together, their vision was to organize their extensive network of security and technology relationships into an innovative new security group that provides the public and private sector with expert protection and surveillance solutions. Stuart attended Upper Dublin High School and graduated from Temple University in 1976. In 1986, Stuart became a Juvenile Probation Officer in Montgomery County, PA., where his responsibilities included: working with young people to ensure compliance with court orders while assisting in their rehabilitation, meeting with their families, and conducting social history and assessment reports. In 1987, Stuart was assigned to Court Unit as an Investigator. Here, he was responsible for pre-sentencing investigations and establishing restitution. Stuart secured his Private Detective license in 2001 and is proud to be a member of the Concordia Masonic Lodge in Jenkintown, PA.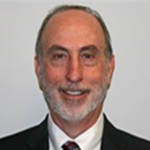 Eric Rifkin, Company Accountant
As Echelon's acting Company Accountant, Eric Rifkin is responsible for financial management, operations and strategy, including the ongoing development and monitoring of control systems to preserve and grow company assets. Eric provides leadership and guidance to Echelon's executive team on company-wide financial objectives, procedures and practices to assure accounting structure and report accurate financial information. A licensed CPA for more than 30 years, Eric started his own accounting firm in 1988 and has functioned as Echelon's Company Accountant since 2012. Eric graduated from Temple University in 1975 with a B.A. in accounting.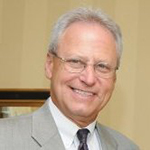 James J. Dambach,  Senior Vice President of Executive Protection & Investigations
James J. Dambach was a member of the Philadelphia Police Department with a career that spanned over 40 years.  He graduated from the police academy in 1977 and rose through the ranks as a Police Officer, Detective, Sergeant and Lieutenant.  During his career, he spent nearly 30 years in investigative assignments that included violent crimes, specialized confidential undercover investigations, assignment to the Internal Affairs Division, and ten years assigned as a detective to the F.B.I.'s Philadelphia Field Office conducting confidential complex investigations. In 2006 he was tasked by the Police Commissioner to form a tactical unit comprised of over 60 uniform and plainclothes officers and supervisors dedicated to fight the rising tide of violent crimes and gun violence across the city.  He served as the commanding officer of that unit until 2008. During the last nine years of his career he was the Philadelphia Police Homeland Security Bureau's commander of the Dignitary Protection and Counter Terrorism Investigations section. Those duties also included being the department's hostage negotiation program coordinator. He worked in concert with Federal, State, and local law enforcement authorities, including the United States Secret Service, F.B.I., U.S. State Department the Pennsylvania State Police, as well as international law enforcement agencies.  He assisted in developing the policy and investigative format to handle investigations of potential active shooters, threats to public officials, and internet threats. He was directly involved  in the protection of dignitaries visiting Philadelphia, including the President and Vice President of the United States, visiting heads of state, congressmen, foreign dignitaries and governors.  His duties included being the commander of counter surveillance operations during all major events in Philadelphia and coordinating with outside counterparts.  He was the lead counterpart for Secret Service, and was responsible for the training and deployment of all department members assigned to dignitary protection assignments during the 2015 visit of Pope Francis, the 2016 Democratic National Convention, and the 2008 and 2016 Presidential Campaigns. James is a graduate of Northwestern University School of Police Staff and Command.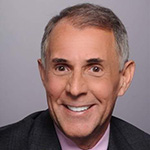 Don Benn, Training Instructor / Legal Compliance Officer
Don Benn's 40+ year history in law enforcement, criminal justice, and public safety includes service as a 9-1-1 Dispatcher, Pre-Sentence Investigator, Warrant Officer and Victim Services Officer for the First Judicial District of Pennsylvania; Chairman of the Philadelphia District Attorney's Youth Aid Panel; and Special Deputy United States Marshal (assigned to the Eastern District's Violent Fugitive Task Force).  He has been a Licensed Private Detective in Montgomery County, Pennsylvania since 2006 specializing in Domestic Violence and Human Trafficking investigations.
He served for five years as the Founding Chairman of the East Norriton Township Human Relations Commission tasked with investigating claims of racial, religious, sexual, gender, disability, and age-related discrimination.  Don's education includes the Philadelphia Police Academy; the Montgomery County Public Safety Academy; the Federal Bureau of Investigation – Citizens Academy and National Academy; and the Commonwealth of Pennsylvania's Minor Judiciary Education Board. Since 2011 he has been the only Licensed Private Detective in the Commonwealth of Pennsylvania trained and Certified to perform the duties of a Magisterial District Judge.
Additionally, he is a NRA Certified Instructor, certified by the Pennsylvania State Police as a Lethal Weapons Training Instructor, an Adjunct Instructor for the Pennsylvania Bar Institute, a Licensed Notary Public, and is trained and certified by both the Montgomery County Conflict and Mediation Center and the United States Department of Justice in Crisis/Conflict Mediation and Resolution.
He is a graduate of Temple University where he received a B.A. in Criminology (plus Pennsylvania teaching certification) and completed graduate training the Philadelphia School of Psychoanalysis at Drexel University where he was certified in Forensic Psychoanalytical Psychology.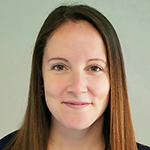 Amanda Short, Director of Finance
Amanda Short comes to Echelon with over 15 years of experience in Finance and Accounting and has worked in a wide range of industries. As the Director of Finance, she is responsible for financial reporting, account analysis, cash flow, payroll and budgeting. Amanda's attention to detail, organizational abilities, communication skills and effective process implementation increase Echelon's overall efficiency in support of everyday operations. In addition to Finance and Accounting, Amanda plays a vital support role in Human Resources and works in tandem with our CFO to monitor all books and records in order to reach Echelon's growth goals.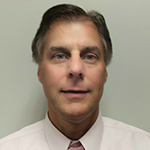 David Fox, Director of Operations & Administration
David joined Echelon in 2009 bringing with him training and experience as a first responder. During his time with EPS David has worked as an unarmed and armed guard performing school patrols, athletic event security, public facility security and guest screening. David is a PA Act 235 (lethal weapons training act) certified Agent and is licensed to carry concealed weapons in the state of Pennsylvania. David is also a Delaware State certified Security Guard instructor. As a Director for Echelon, David manages security operations overseeing field supervisors, generating protocols and coordinating the deployment of officers to meet the clients needs. He also manages some of our key internal processes, communications and network infrastructure. In addition to his administrative duties David compliments our Executive Protection and Investigation Unit by providing close personal protection for celebrities and dignitaries and assisting with investigations.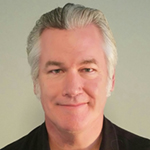 Scott McClatchy, Senior Director of Special Events
Scott McClatchy brings over 30 years of Special Events planning, staffing, scheduling, logistics and management experience to Echelon.  A Philadelphia area native, Scott was part of the original start up team to open, staff and manage the New York City office of Andrews International Security.  Scott's experience includes overseeing red carpet events and galas for top Entertainment, Sports and Business clients. In addition Scott has managed Anti-Piracy details for several major movie studios, as well as planning, staffing and supervising the on-site security for Steiner Studios (Brooklyn, NY) a world renowned film studio. Scott has also planned, staffed and managed the logistics for major musical tours in both the USA and Europe.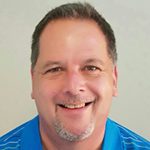 David Rubenstein, Senior Sales Consultant
David brings over ten years of direct security industry sales experience to Echelon with a concentration in event security and staffing, corporate security coordination, property management security, loss prevention, and minority vendor contract negotiations. A consummate sales professional, David plans and manages customized security solutions for Echelon's diverse clients in the public and private sector. As Senior Sales Consultant for Echelon, David services clients in several distinct security segments, including: VIP personal protection, armed/unarmed security and event security & staffing services. In addition, Dave has provided security and staffing consulting and management for hundreds of major events, galas, festivals and concerts. David is well respected in the security industry and has worked as Sales Director for several leading security firms in the tristate area before joining Echelon.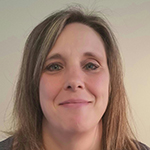 Stacey MacFarland, Director of Human Resources
Stacey comes to Echelon with 15 years of experience in management, human resource, staffing and recruiting in a wide range of industries. She earned her Bachelor of Science in Business Administration from Albright College and brings this business acumen and creativity to her role with Echelon. As Director of Human Resources, Stacey originates and leads the best practices, priorities and objectives that provide an employee-oriented, high-performance culture which emphasizes empowerment, quality, productivity and standards, goal attainment, and the recruitment and ongoing development of a superior workforce. In addition, Stacey helps to develop and administer programs, procedures, and guidelines to help align the workforce with the strategic goals of the company.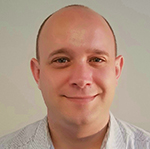 David Paul Bishop, Deputy Director of Executive Protection and Investigations
David began his career in public safety and site management as Assistant Director of the Public Safety Department for Montgomery Mall in Montgomeryville, PA, responsible for the entire department alongside its Director, including overall supervision and training of security officers and coordinating security for the Mall's special events as well as the general management of the department.  After serving with the Mall for eight years, David joined U.S. Security Care as Residential Security Team Agent, responsible for all phases of personal protection, including client routes and transportation, perimeter and access control, and liaison with fixed and rotary airport security, in addition to training with live fire exercises and provided training pertinent to I.E.D. sweeps, intelligence gathering, counter-surveillance, evasive vehicle operation, etc.  David joined Echelon in 2010, serving for seven years as Site Manager of the National Museum of American Jewish History, Philadelphia, where he established an entire Security Department and managed all security operations, such as providing supplementary security for dignitary protection officers and Israeli security forces for VIP visits.  David holds DHS Active Shooter training, Surveillance Detection and Security Assessment courses, and advanced training in the use of Magnetometers and X-Ray Machines, CCTV Operations and Access Card systems.  He was honored with commendations from the Montgomery Township Board of Supervisors and Chief of Police for saving a life in December 2006.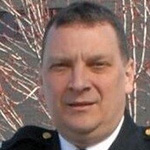 Steve Mould, Regional Manager Lehigh Valley
Steve provides the administrative and operational management presence for Echelon Protection & Surveillance in the Lehigh Valley region. As a lifelong resident of the Lehigh Valley, Steve began his Law Enforcement Career with the City of Allentown Police Department where he rose through the ranks from Patrol, Criminal Investigations, Internal Affairs, Detective Sergeant, Patrol Sergeant, Lieutenant, and then Captain of Police. He was a member of the Allentown Police Emergency Response Team for 4 years and was a Firearms Instructor certified by the NRA and The Pennsylvania State Police. Steve also instructed at the Act 120 Basic Recruit Class for the Allentown Police Academy as well as giving numerous public service demonstrations to the public. From 2008 to 2013 Steve was a Public Information Officer for the Allentown Police. Steve then continued his Law Enforcement career with the Lehigh County Sheriff's Office as a Lieutenant responsible for Administrative Services which included office budgeting, preparation, and presentation. He oversaw purchasing, grant writing, research and development, threat and risk assessments and High Risk Prisoner transport planning and response. Steve attended the Northwestern University's School of Police Staff and Command as well the Allentown Police Academy.  He attended POSIT and POLEX from Penn State as well as many other institutes and advanced training schools related to Law Enforcement and Public Safety.  Steve continues to serve as a volunteer Firefighter in South Whitehall Township with Fire and Rescue Station 11. In support of his son, Steve has a deep personal commitment to assist those in the community with Developmental and Intellectual Disabilities.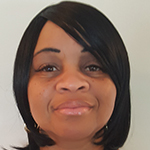 Valarie Payne, Minority Business Enterprise Partner
Valarie is a seasoned security professional and businesswoman with over 20 years of experience in public safety. As a woman-owned small business, Valarie holds several key security industry certificates in DE., including: DBE Disadvantaged Business Enterprise, WOBE and WBE. In addition, she maintains her WOSB and MOB through the U.S. Federal Contractor Service and is a licensed Private Investigator in DE as well as PA. As President of Devereaux Security Services, she partners with Echelon to provide security guard training, supervision and operations in support of our clients in DE and PA. Valarie's passion and commitment for women and minority-owned businesses aligns well with Echelon's mission and goals.