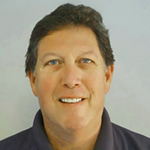 Stuart J. Visnov, Chief Executive Officer

Stuart's commitment to community service and public safety is well known in the tri-state area. At age 16, Stuart joined the Fort Washington Volunteer Fire Company and was recently honored for his 40th year of volunteer service. As a volunteer fire fighter and later, fire police officer, Stuart has completed numerous specialized fire safety classes, seminars, and training sessions. For over 20 years, Stuart maintained one of the highest fire and emergency response attendance records within his company, routinely answering the call in the middle of the night – motivated by his belief that it's every person's obligation to serve his fellow man. This devotion to community service has earned Stuart the respect and admiration of his peers. The fire, emergency, and law enforcement professionals with whom Stuart has served for over four decades are the very foundation of Echelon's professional and experienced manpower pool. In 2011, Stuart met integrated security solutions expert, Kevin Elsesser of i2 Security Solutions. Together, their vision was to organize their extensive network of security and technology relationships into an innovative new security group that provides the public and private sector with expert protection and surveillance solutions. Stuart attended Upper Dublin High School and graduated from Temple University in 1976. In 1986, Stuart became a Juvenile Probation Officer in Montgomery County, PA., where his responsibilities included: working with young people to ensure compliance with court orders while assisting in their rehabilitation, meeting with their families, and conducting social history and assessment reports. In 1987, Stuart was assigned to Court Unit as an Investigator. Here, he was responsible for pre-sentencing investigations and establishing restitution. Stuart secured his Private Detective license in 2001 and is proud to be a member of the Concordia Masonic Lodge in Jenkintown, PA.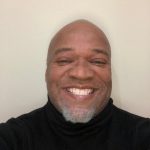 Bruce Williams, Director of Executive Protection
Bruce Williams comes to Echelon with over 27 years of dedicated law enforcement leadership and experience. A recently retired Major of the Pennsylvania State Police, Bruce served as Director of Patrol Operations for the entire State of PA, and Commanding Officer of Troop K Philadelphia, and Troop J, Lancaster, PA. He has commanded several dignitary and presidential visits including members of the Judicial Branch. In 2017, Bruce commanded the International Association of Chiefs of Police. The AICP conference is the world's largest and most influential annual conference. It brings together law enforcement professionals of all ranks, as well as non-sworn leaders across the criminal justice system, to focus on innovative ideas and best practices to address critical law enforcement issues, essential to public safety and the law enforcement profession. It was attended by 15,806 Delegates, including 753 International guests from 78 Countries.
As Echelon's Director of Executive Protection, Bruce will lead and manage investigations, executive protection, armed security services and surveillance operations while applying his relationships with high-level government officials, law enforcement groups, commonwealth agencies and legislative representatives. Bruce brings with him an exclusive team of recently retired Pennsylvania State Troopers. Each member of Bruce's team has worked under his command and have a proven track record of professionalism and thoroughness. Bruce is a graduate of the Northwestern University, School of Police and Staff Command.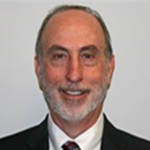 Eric Rifkin, Company Accountant
As Echelon's acting Company Accountant, Eric Rifkin is responsible for financial management, operations and strategy, including the ongoing development and monitoring of control systems to preserve and grow company assets. Eric provides leadership and guidance to Echelon's executive team on company-wide financial objectives, procedures and practices to assure accounting structure and report accurate financial information. A licensed CPA for more than 30 years, Eric started his own accounting firm in 1988 and has functioned as Echelon's Company Accountant since 2012. Eric graduated from Temple University in 1975 with a B.A. in accounting.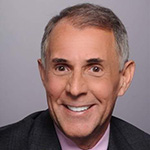 Don Benn, Training Instructor / Legal Compliance Officer
Don Benn's 40+ year history in law enforcement, criminal justice, and public safety includes service as a 9-1-1 Dispatcher, Pre-Sentence Investigator, Warrant Officer and Victim Services Officer for the First Judicial District of Pennsylvania; Chairman of the Philadelphia District Attorney's Youth Aid Panel; and Special Deputy United States Marshal (assigned to the Eastern District's Violent Fugitive Task Force).  He has been a Licensed Private Detective in Montgomery County, Pennsylvania since 2006 specializing in Domestic Violence and Human Trafficking investigations.
He served for five years as the Founding Chairman of the East Norriton Township Human Relations Commission tasked with investigating claims of racial, religious, sexual, gender, disability, and age-related discrimination.  Don's education includes the Philadelphia Police Academy; the Montgomery County Public Safety Academy; the Federal Bureau of Investigation – Citizens Academy and National Academy; and the Commonwealth of Pennsylvania's Minor Judiciary Education Board. Since 2011 he has been the only Licensed Private Detective in the Commonwealth of Pennsylvania trained and Certified to perform the duties of a Magisterial District Judge.
Additionally, he is a NRA Certified Instructor, certified by the Pennsylvania State Police as a Lethal Weapons Training Instructor, an Adjunct Instructor for the Pennsylvania Bar Institute, a Licensed Notary Public, and is trained and certified by both the Montgomery County Conflict and Mediation Center and the United States Department of Justice in Crisis/Conflict Mediation and Resolution.
He is a graduate of Temple University where he received a B.A. in Criminology (plus Pennsylvania teaching certification) and completed graduate training the Philadelphia School of Psychoanalysis at Drexel University where he was certified in Forensic Psychoanalytical Psychology.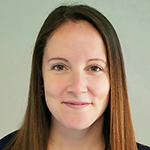 Amanda Short, Director of Finance
Amanda Short comes to Echelon with over 15 years of experience in Finance and Accounting and has worked in a wide range of industries. As the Director of Finance, she is responsible for financial reporting, account analysis, cash flow, payroll and budgeting. Amanda's attention to detail, organizational abilities, communication skills and effective process implementation increase Echelon's overall efficiency in support of everyday operations. In addition to Finance and Accounting, Amanda plays a vital support role in Human Resources and works in tandem with our CFO to monitor all books and records in order to reach Echelon's growth goals.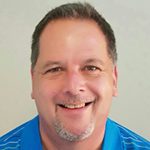 David Rubenstein, Senior Sales Consultant
David brings over ten years of direct security industry sales experience to Echelon with a concentration in event security and staffing, corporate security coordination, property management security, loss prevention, and minority vendor contract negotiations. A consummate sales professional, David plans and manages customized security solutions for Echelon's diverse clients in the public and private sector. As Senior Sales Consultant for Echelon, David services clients in several distinct security segments, including: VIP personal protection, armed/unarmed security and event security & staffing services. In addition, Dave has provided security and staffing consulting and management for hundreds of major events, galas, festivals and concerts. David is well respected in the security industry and has worked as Sales Director for several leading security firms in the tristate area before joining Echelon.