Company Profile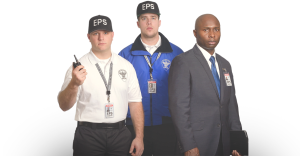 Echelon provides high-end protection and surveillance services throughout the Southeastern Pennsylvania Region.
As a privately-owned business, we offer competitive rates and the personal attention that is hard to find with large security agencies. We provide the best trained agents as well as supervisory, quality control, and technology leaders who remain directly involved in the day-to-day operations of your account.
Our employees include current municipal police officers, veteran law enforcement officers from lieutenants to private detectives, and officers in related fields including PA State Constables, sheriff's deputies, EMS/EMT and Fire/Rescue personnel, and PA Act 120 and PA Act 235 Waiver certified officers. We also offer risk assessment security services, complete with expert strategic recommendations designed by experienced security planners in order to create safer environments and more secure situations.
We provide each client with advice and suggestions tailored to his or her needs and unique risk scenario, putting preventative measures in place to ensure your best possible long or short-term security solutions. Whether you require our protection and surveillance services for a day or a decade, we will accommodate your security requests and challenges quickly and professionally.
Finally, with decades of experience working in the field of security, we have established relationships with the regional police departments, firefighters, EMT Professionals, State, and Federal Agencies and others involved in the business of security. These close ties ensure that you have access to the best protection the industry can provide.