• When you plan a concert, meeting, or other event, it is your responsibility to ensure the safety of all participants, including: Guests, staff, and VIPs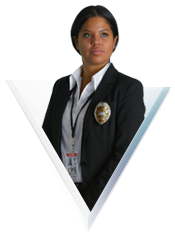 • Our certified security guards are capable of handling every aspect of your show or event, including parking control, crowd management, and ID checks
• Echelon's specially trained show and event security personnel are expert problem solvers, trained in first aid, crisis management, and emergency evacuation
• You can customize a solution to your event security needs without signing a long-term contract – perfect for a one-time annual events
• Our certified event security guards add value by acting as a goodwill builder, concierge, and representative for your brand
Show & Event Security from Echelon Protection & Surveillance
Indoor and outdoor show and event security presents unique challenges, because the responsibility for securing the safety of participants and guests falls upon the event organizer. Our certified security guards are more than just peacekeepers – they are capable of handling every aspect of event of concert security, and are specifically trained work directly with the public.
When you work with the security experts at Echelon, your guards are trained and equipped to offer a full spectrum of event security services. Just some of the services our security guards provide include:
• Traffic control and parking
• VIP Personal Protection
• ID access
• Bag Check and Registration
• Crowd Management
• Emergency Response, First Aid, and AED
• Management of Aggressive Behavior
Event Security
Protecting your guests while decreasing your risk and liability is the reason you hire security for an event or concert, so it makes sense to work with security professionals that offer far more than simply an imposing presence offering the "appearance of security."
Our certified security guards are trained to serve the public, adding value to your event by acting as part concierge and goodwill builder, and as a representative of your brand. If an altercation takes place, they are trained to de-escalate the situation and take appropriate action. If someone has a medical emergency, they are trained in first aid, CPR, and other life saving measures.
Our professional experienced guards allow you to fully focus on your event, confident that any issue involving your guests will be handled by a capable, highly-trained problem solver with your best interests in mind.
We Offer a Flexible Approach to Show and Event Security
When the protection and safety of your guests is paramount, trust in your security service provider is essential. If you are an event organizer, you may work from different venues with vastly different crowd sizes and attendees. Dealing with the fluid nature of crowds and the uncertainties of event attendance requires flexibility from your security provider.
At Echelon, we make our event security services available for a single-day meeting, a week-long promotion, or a months-long seasonal event. As your event takes shape, we will work directly with you to coordinate personnel that are experienced and qualified to handle any situation.
This flexibility provides you with a cost-effective way to optimize your security budget, and benefit by adjusting the number of guards and the amount of time they work according to your situation. In this way, we become your security partner, fully capable of solving any issue by implementing guard protocols that align with your unique business needs.
Event Security Services
More about Our Show and Event Security Services
An event security plan must anticipate and manage every detail, from the arrival of the first vehicle to the last door being locked. It is vital that the diligence of your security guards never waver, so that when issues do arise they are handled effectively and documented for liability purposes.
The best way to avoid event security challenges is to maintain the flow of traffic while bringing a sense of order to every aspect of the show or event. From the parking lot to the front gate, our certified security guards will keep vehicles and people moving in a safe and orderly fashion, using their professionalism and experience to manage and serve your guests.
Some events are more likely to incur problematic or aggressive behavior than others, but a professionally trained security guard knows how to manage this behavior and respond intelligently to altercations. The same holds true when a sudden crisis arises, or an emergency requires quick, decisive action to prevent liability and restore order before things grow out of control.
Why Our Security Guards Set the Standard for Event & Concert Security
From our exhaustive vetting process, to our comprehensive list of employee requirements, our security guards are held to the highest standards so that they can readily handle any situation. Your show and event security guards are required by Echelon to maintain clearances and certifications that include:
• CPR and First Aid training
• Criminal history and child abuse clearance
• Regular drug testing
• Evacuation coordination
• Aggressive behavior management
• Package inspection
• Metal detectors and wands
Additionally, all of our security officers are required to document and verify their work detail activities. Not only does this keep them engaged and on-task, it also provides you with reassurance that your guests are protected and your event security budget is being well spent.
Our certified security guards can also be trained to operate on-site surveillance equipment, alarms, or other machinery necessary for your show, concert, or event. They will be well groomed and neatly dressed in whatever style of clothing is most suitable to the type of event or show you're holding. Your security officer can be dressed in highly visible attire for purposes of deterrence, in a uniform that identifies them as someone in a position of authority, or in plain clothes if you prefer them to blend into the crowd.
We also ensure that our security guards have the tools they need to do their job effectively, and ready to handle any situation that arises.
Temporary Video Camera Surveillance Solutions
Temporary cameras (CVUs) are installed, configured, maintained and disassembled by LOG.

Our Cellular Video Unit (CVU) is a rapidly deployable IP camera-based surveillance solution equipped with a cellular modem.  It is useful in situations where temporary or semi-permanent surveillance is needed on short notice. The system can be mounted on a pole, wall or tripod. The only requirements for the system are 110 volts AC power and a suitable cellular signal at the site.
Best Integrated Security Applications: 
 Construction Sites
Special Events
Equipment Watches
Concerts & Festivals
Running and Bike Races
Private Investigations
 CVUs were used during the Papal visit to provide surveillance at regional rail stations where unusually large crowds would be amassing. Additional cameras were also installed on the rooftop of buildings in Center City, all feeding into a temporary command center and recording constantly.
CVUs also were used during company strikes, to monitor picketers as well as protect assets at certain locations. A similar setup was used for surveillance to monitor protests taking place outside of the DNC in Philadelphia.
The Little League World Series used CVUs for guarding the parking areas, which were empty fields.
Guards used the video feeds in conjunction with their physical presence to secure the thousands of cars parked for the event. Power was provided by the first aid tent and temporary lighting.
Another possible use other than special events is for temporary surveillance of construction sites. Valuable equipment and materials can be safeguarded, and a record of all activities kept. One guard and/or Supervisor using a laptop, phone or tablet can view multiple cameras installed on a large property and respond as needed to any situation. This effectively enables 1 security guard to do the work of several. It is also a means to oversee your guard personnel.
Depending on the application, the unit can typically be installed, configured and taken down within a day. The only requirements are a suitable 3G or 4G signal, and an AC outlet nearby. The cord can have its length modified, or it can be hard-wired for a semi-permanent installation. Battery power is also an option. We will install, configure and take down the CVUs.
Remote Viewing Options
Remote viewing, alerts, and management of the video feeds and control of the cameras is accomplished in one of the following ways:
Login using Internet Explorer from any internet connected PC, or laptop. The camera has an embedded web server, allowing users to log in and view live feeds as well as review past footage and download video clips.
Use the phone app to view video feeds, operate PTZ cameras or Network Video Recorders from anywhere with data service. Data charges will apply.
The cameras can be fed into a Network Video Management Software (NVMS), consolidating the feeds into one software program running on a workstation PC. This software records the video footage and controls the cameras. Users can then connect remotely over the internet to this NVMS PC, using one of the methods described above. This viewing method is only useful when continuous streaming is being used.
The system can email a designated recipient on user-configurable exception events. For example, when a line or barrier is crossed, motion is detected, or sudden and drastic changes in sound or lighting. Not all functions may be available with every model of camera. Other exceptions can include illegal login attempts, loss of video and storage reaching capacity.
 Qualifying Questions
Where is your surveillance service needed?
How large is your area of coverage?
What are the dates, times and duration of the services needed?
What is your most important security objective?
What specific video coverage are you most interested in?
Is there 110 AC power and a suitable cellular signal available at the site?
Do you need a guard on-site to monitor the video and respond to security challenges?
Find Out More about Our Flexible Event Security Services
Whether you're hosting a single event, or are a regular event organizer or meeting planner, we are ready to become your event security partner. Simply contact us for your free consultation and discover more about our flexible event security services and pricing options.
We will then assess your security challenges and identify a solution tailored to your unique situation. After reviewing our plan and price quote, you can approve your security coverage plan. It's that simple.
Our affordable, flexible rates means you can have peace of mind that your guests and participants are protected while you focus on running a successful event.