Exceptional Vetted, Trained & Certified Security Guards

Cherry Hill Executive Protection
Your personal safety can be compromised at any time. If you're an executive or VIP, your risk from a determined threat or unforeseen crisis is elevated because you are constantly in the public eye. What you need, is a comprehensive Cherry Hill executive protection service that understands how to mitigate threats and immediately diffuse sudden hostile acts.
At Echelon Protection & Surveillance, our Cherry Hill VIP protection package is far more than a mere bodyguard service. We work with you to develop customized personal protection for special events, meetings, and travel. Your comprehensive Cherry Hill executive protection plan will include advanced planning, surveillance, bodyguards, and coordination with local law enforcement. Contact us today to find out more about developing you own Cherry Hill VIP protection package.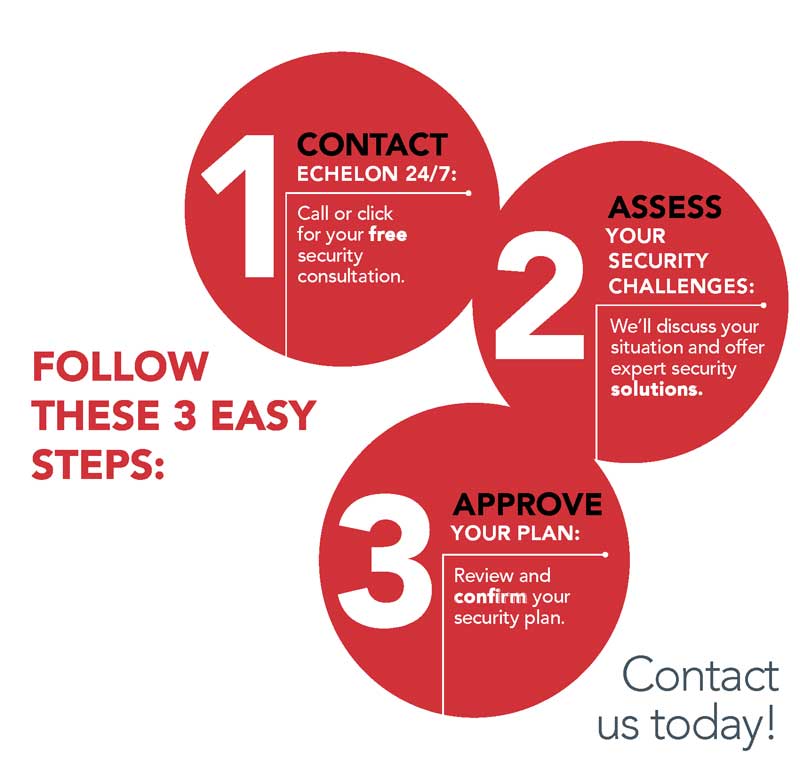 Cherry Hill VIP Protection
All of our Cherry Hill body guard professionals have certified training and are experienced security specialists.
We work directly with you to develop your Cherry Hill executive protection plan.
Our Cherry Hill VIP protection service is perfect for athletes, executives, celebrities, and dignitaries.
Our Cherry Hill VIP protection is all about detailed advanced planning. You want your protection team to be vigilant and adaptable, but always discreet. This can only be accomplished by experienced Cherry Hill executive protection professionals who understand the protocols for proper threat response.
When you want the best Cherry Hill VIP protection service available in the region, contact Echelon Protection & Surveillance and find out what we can do for you.
Highly trained and certified Cherry Hill body guard professionals
Our highly-trained Cherry Hill executive protection bodyguards are required to meet stringent requirements. Your bodyguards will be fully vetted and maintain many clearances and certifications that ensure they're at the top of their game. Our Cherry Hill VIP protection personnel can be armed or unarmed, but all are fully trained and certified to carry weapons.
All of our bodyguards have a military or law enforcement background, which provides them with a highly specialized skill set. They will discreetly confront challenges, de-escalate potentially harmful situations, and anticipate threats. We require that every Cherry Hill executive protection bodyguard be a problem solver while working within the parameters set forth by the VIP client.
If you have any questions about our Cherry Hill VIP protection service, or would like to customize and implement your own customized protection protocols using our professional experience, contact us today.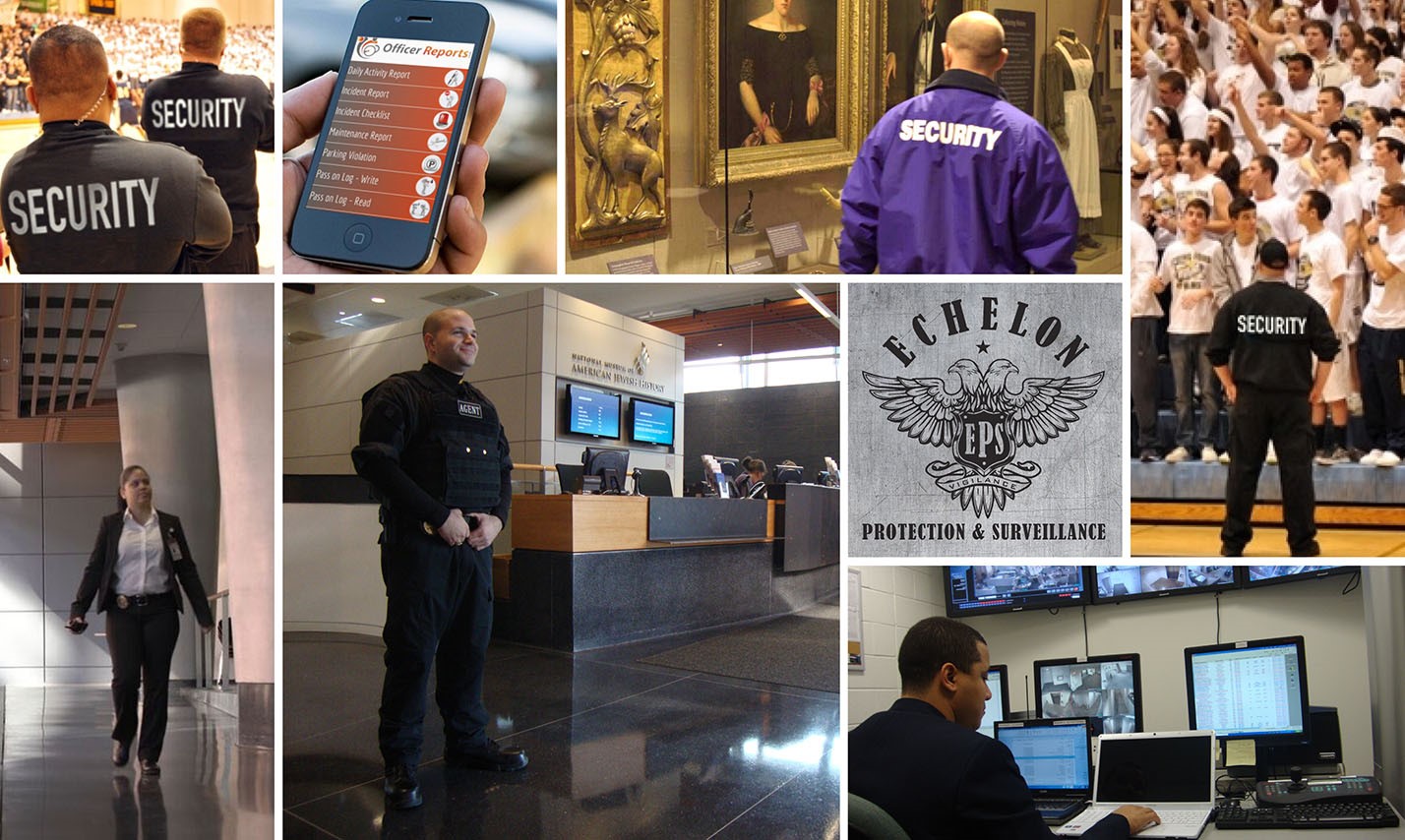 Cherry Hill Tidbits
One of the townships that's found in Camden County is Cherry Hill. It is second biggest in terms of population. Consequently, in 2010, it is New Jersey's 15th most populated municipality. Cherry Hill is located on the Delaware Valley and it is only 8 miles away from the city of Philadelphia.
Geographically speaking, the township has a total land area of 24.097 square miles. There are numerous communities located within Cherry Hill such as Ashland, Barclay, Cherry Hill Mall, Coffins Corner, Downs Farm, Erlton-Ellisburg, Golden Triangle, Greentree, Kingston Estates, Springdale, Willowdale, and Woodcrest.
Cherry Hill started out as a settlement area of the Lenape Native Americans. During the 17th century, homesteaders from England came and the group decided to name the cluster of houses: Colestown. On February 25, 1844, Colestown became a part of the Gloucester County and the name was officially changed to Delaware Township. Two weeks later, Delaware Township belonged to Camden County. Years after, several neighboring townships emerged like The Stockton Township in 1859, and Merchantville Township in 1874.
Even after World War II, Cherry Hill continued to progress and its population multiplied exponentially. According to the United States Census Bureau, in 2010, there were 71,045 residents living in Cherry Hill. In same that year, the reported population density was 2,948.3 per square mile. The 2016 census data reported a 0.4% increase in population. Thus, there were around 71,352 people residing in the area. Today, Cherry Hill's population is steadily heading towards an upward direction with the emergence of various spacious commercial and luxurious residential areas.
Before the township was officially called Cherry Hill, it encountered various name changes. Another municipality in the state was named Delaware Township so when local officials wanted a new post office, the postal service recommended a name change and suggested the name Deltown. However, the mayors asked the public to help in selecting the new township name. In 1961, Chapel Hill, Cherry Valley, and Delaware City were among the top suggestions, but Cherry Hill became the residents' choice.
On November 7, 1961, Cherry Hill became the township's new name. The name was taken from Browning's Cherry Hill Farm, and eventually, the farm became The Cherry Hill Inn. After that, the property underwent multiple alterations. It became a movie theater complex, a corporate office, a shopping center. Currently, it is the location of the Cherry Hill Towers, an upscale gated community.
Cherry Hill enjoys a subtropical climate accompanied with infrequent heavy snowfall. Usually, summers are humid and the winters are mild. The climate is prone to varying weather conditions, but one thing is certain, excessive rainfall is experienced in all seasons.
Visitors and locals can utilize the 51 public parks in Cherry Hill. Like most parks in the country, these public parks are equipped with amenities such as basketball and tennis courts, open fields, and a playground for kids. The only park with a dedicated arts center is The Croft Farm. It was built in 1753 and the township bought the property in 1985. Originally, it was a factory and farm, but in 1995, it was transformed into The Cherry Hill Arts Center. The whole community can take advantage of the art classes, concerts, and seminars organized by the township's recreation department.