Exceptional Vetted, Trained & Certified Security Guards

Philadelphia Executive Protection
Your personal safety can be compromised at any time. If you're an executive or VIP, your risk from a determined threat or unforeseen crisis is elevated because you are constantly in the public eye. What you need, is a comprehensive Philadelphia executive protection service that understands how to mitigate threats and immediately diffuse sudden hostile acts.
At Echelon Protection & Surveillance, our Philadelphia VIP protection package is far more than a mere bodyguard service. We work with you to develop customized personal protection for special events, meetings, and travel. Your comprehensive Philadelphia executive protection plan will include advanced planning, surveillance, bodyguards, and coordination with local law enforcement. Contact us today to find out more about developing you own Philadelphia VIP protection package.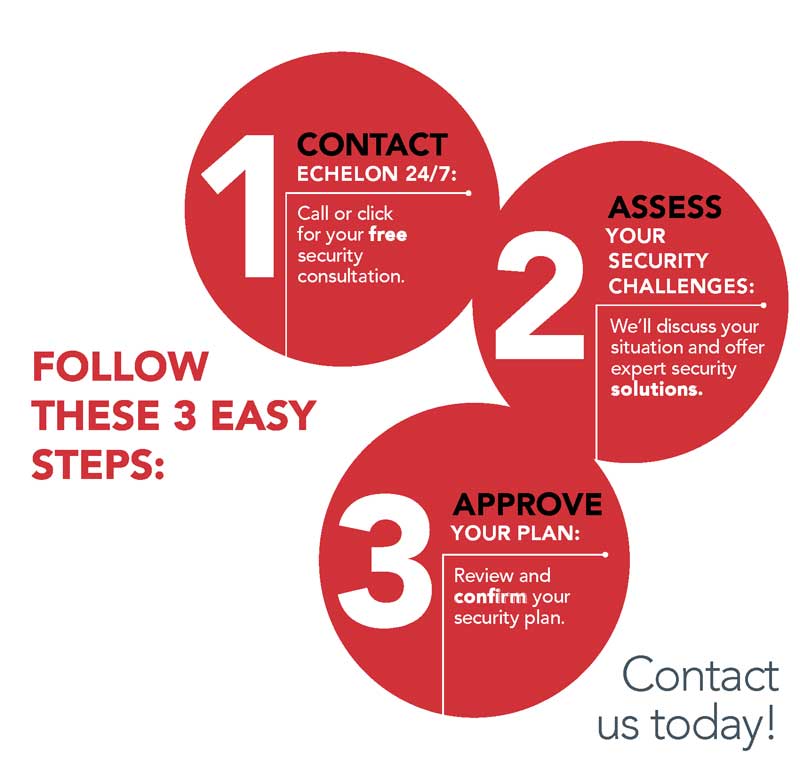 Philadelphia VIP Protection
All of our Philadelphia body guard professionals have certified training and are experienced security specialists.
We work directly with you to develop your Philadelphia executive protection plan.
Our Philadelphia VIP protection service is perfect for athletes, executives, celebrities, and dignitaries.
Our Philadelphia VIP protection is all about detailed advanced planning. You want your protection team to be vigilant and adaptable, but always discreet. This can only be accomplished by experienced Philadelphia executive protection professionals who understand the protocols for proper threat response.
When you want the best Philadelphia VIP protection service available in the region, contact Echelon Protection & Surveillance and find out what we can do for you.
Highly trained and certified Philadelphia body guard professionals
Our highly-trained Philadelphia executive protection bodyguards are required to meet stringent requirements. Your bodyguards will be fully vetted and maintain many clearances and certifications that ensure they're at the top of their game. Our Philadelphia VIP protection personnel can be armed or unarmed, but all are fully trained and certified to carry weapons.
All of our bodyguards have a military or law enforcement background, which provides them with a highly specialized skill set. They will discreetly confront challenges, de-escalate potentially harmful situations, and anticipate threats. We require that every Philadelphia executive protection bodyguard be a problem solver while working within the parameters set forth by the VIP client.
If you have any questions about our Philadelphia VIP protection service, or would like to customize and implement your own customized protection protocols using our professional experience, contact us today.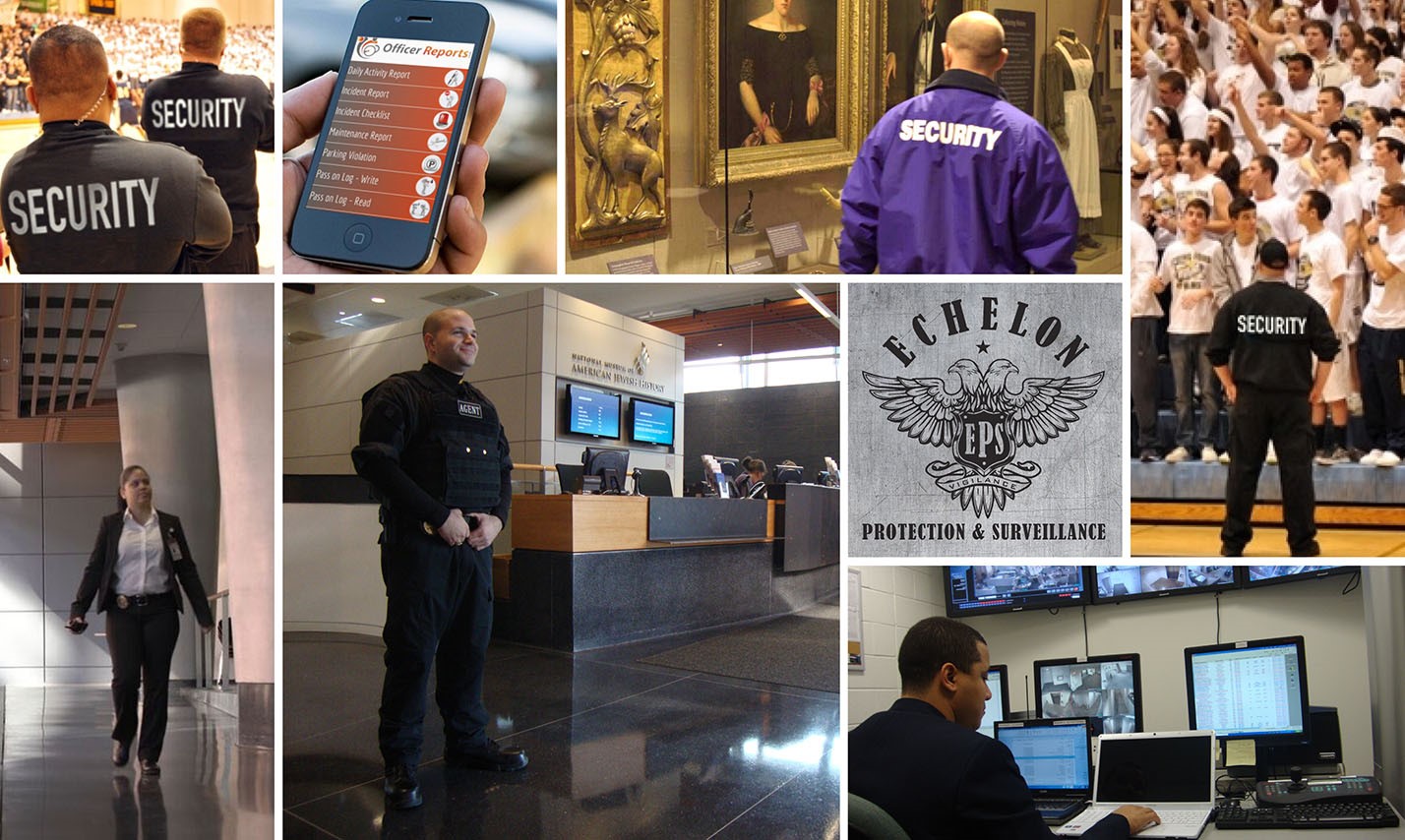 Philadelphia Tidbits
With having more than 1,580,000 residents in 2017, Philadelphia is considered the largest city in Pennsylvania, and it is the 6th most populated city in the US. Philadelphia is also the economic hub of the Delaware Valley, which is one of biggest statistical area in the country.
On October 27, 1682, the city was founded by an English nobleman named William Penn. Indicated in a royal charter given by King Charles II, Philadelphia was originally meant to act as the capital of the Province of Pennsylvania. The name Pennsylvania is a combination of the Penn family name and the Latin word sylvania.
During the 19th century, there was large influx of settlers from Europe. The immigrants came from countries like Ireland, Italy and Germany. Philadelphia became the refuge for the Irish immigrants escaping the Great Famine that happened between 1845 and 1849. During the other half of the century, Russian, Moldavian, Belarusian, and Ukrainian immigrants came and stayed in the city.
Philadelphia was home to different businesses and its biggest commercial enterprise that time was the textile industry. Because Philadelphia was also a railroad hub, large-scale corporations built their headquarters in the city. Some of these companies include Baldwin Locomotive Works, William Cramp & Sons Shipbuilding Company, and the Pennsylvania Railroad.
Between 1890 and 1950, Philadelphia's population multiplied swiftly. From only having a million residents, there were already two million people crowding the city during the 20th century. African Americans and Puerto Ricans chose to settle in Philadelphia at the time of the Great Migration.
In 1950, the city's population reached its peaked and 86.8% of the population were European Americans. Soon after, things began to go downhill starting with the decline of construction industry. Many middle-class workers lost their jobs and this caused the city to cope with an impending bankruptcy.
After many factories shut down and left the city, Philadelphia shifted its direction towards the services industry and began to promote itself as a tourist destination. During the 1970s, the city started restoring its existing neighborhoods and began developing the Center City and University City neighborhoods.
Modern skyscrapers started to sprout in the Center City during the 1980s. Historic sites like the Old City and Society Hill were remolded and updated, making it the most attractive district in the area. Because of these major developments, Philadelphia started to recover from its losses and the city's population started to grow. Since 2007, the increasing trend has not stopped and the numbers continued to steadily rise.
Philadelphia is also known for its University City. It is located on the eastern portion of West Philadelphia. The University of Pennsylvania was influential in creating the name "University City." Today, Philadelphia has more than 120,000 college and university students. With over 80 colleges, and universities, the city has the third-biggest student population on the Atlantic Coast.
The University of Pennsylvania, an Ivy League institution, fourth-oldest university in the country. The school with the most number of students is Temple University, and next on the list is Drexel University. Not only that, the three universities mentioned are also Philadelphia's main research universities.
Philadelphia also houses five major medicine schools of medicine. Other institutions of tertiary education within the city are: Thomas Jefferson University, Philadelphia University, Pennsylvania Academy of the Fine Arts, and many more.