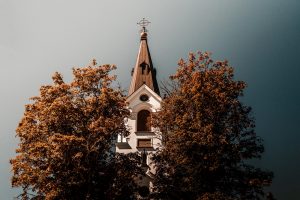 Church leaders have a duty to protect their congregations from crime. This means creating a security plan that will keep everyone safe. There are many things to consider when creating a security plan, such as the layout of your church and who will be responsible for various tasks. In this blog post, we will discuss how to create a security plan for churches and provide some tips on protecting your congregation from crime.
Assess the risks to your church and congregation
The first step in creating a security plan is to assess the risks. What type of crime is most likely to occur at your church? Is your church located in a high-crime area? Are there any areas of your church that are particularly vulnerable to crime? Once you have identified the risks, you can begin to create a plan to mitigate them.
Make Security Policies
After you have assessed the risks, you need to create policies and procedures to address them. What type of security measures do you want to put in place? Do you want to install security cameras? Hire security guards? Train your congregation in self-defense? There are many options available, and the best way to choose is to consider the risks and what will be most effective in mitigating them.
Create a Budget
Once you have decided on the security measures you want to put in place, you need to create a budget. How much money do you have available to spend on security? What are the costs of the security measures you have chosen? Make sure to include both one-time and recurring costs in your budget.
Determine who will be responsible for security
Who will be responsible for implementing and enforcing the security plan? This is an important question to answer as it will help to ensure that everyone is on the same page. It is also important to consider who will have access to keys, alarm codes, and other sensitive information. You may want to create a security team that is responsible for these tasks.
Developing policies and procedures
What type of policies and procedures do you need to put in place to ensure the safety of your congregation? For example, you may want to develop a policy for who can enter the church and when. You may also want to establish procedures for what to do in the event of an emergency.
Appoint security personnel
If you have decided to hire security guards or install security cameras, you need to appoint someone to oversee these tasks. This person should be responsible for training security personnel, monitoring the security system, and responding to emergencies. Alternatively, you can hire a professional security guard service like EPS to handle these tasks for you.
Review and update your plan regularly
Your security plan should be reviewed and updated on a regular basis. As your church grows and changes, so too will the risks. Make sure to reassess the risks periodically and update your security plan accordingly.
By following these steps, you can create a security plan that will help to protect your congregation from crime. By taking the time to assess the risks and put policies and procedures in place, you can ensure that your church is a safe place for everyone.