Exceptional Vetted, Trained & Certified Security Guards

Get the proof you need with Echelon's Allentown Private Investigators
Echelon offers the skilled Investigations, Surveillance and Support by experienced Allentown Private Investigators who will gather the evidence or deliver the comprehensive court-ready reports you require for any litigation. Our team of Allentown private detectives is led by an Executive Director with more than 40 years of high-level investigative experience. Every one of our Allentown private investigators will supply you with the evidence or proof needed to take action, or provide peace of mind. From background checks to intricate investigations, our Allentown private detective agency delivers.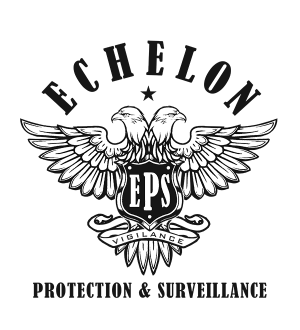 Investigative services from our Allentown detective agency
Every one of our Allentown private investigators operates with vigilance, honesty, integrity, and dedication.
We supply tangible proof using research and surveillance when questions of impropriety arise.
By supplying clients with comprehensive reports ready for litigation, our Allentown private detective agency
stands above the rest as the gold-standard in investigations.
When questions of impropriety arise, you need answers backed up by proof. Whether you're looking to conduct a comprehensive background check or require a certified Allentown private detective to gather hard-to-find information, our expertise and experience will meet your needs and exceed your expectations. We will uncover the documents, evidence and records and then help you interpret it, so that it can be used for personal or business litigation. Our Allentown private detectives can also offer you guidance in regard to follow up measures after evidence has been gathered. This may include supplying the evidence to a criminal or court investigation, or implementing it into your human resource process and policies.
Allentown private detectives that uncover evidence and provide guidance for your specific needs
At Echelon Protection and Surveillance, we are proud to offer a complete line of investigative services that can be applied to nearly any situation. Online searches can provide information about just about anyone, but our Allentown private investigators understand how to interpret the data we discover and will guide you on how to use it to benefit your objectives.
Our investigative services include, but are not limited to:
School District Residency investigations
Comprehensive detailed background checks unavailable to the public
Complicated private personal or corporate investigations
Employee theft investigations
Business, Institutional and home surveillance
Coordination with high level law enforcement to ensure high levels of protection
Echelon – Allentown private investigators you can trust to deliver
If you have any questions about our comprehensive list of investigative services, please contact us for a free consultation. Our rates are competitive and our reputation is earned. If you're looking for a Allentown private detective agency you can trust, contact the professionals at Echelon.

Exceptional Vetted, Trained & Certified Security Guards
Allentown Tidbits
Allentown is one of the biggest cities in the state of Pennsylvania and it is also the seat of Lehigh County. It is located on Lehigh River and it is the largest of the 3 neighboring cities of the Lehigh Valley. According to the last census of the United States, Allentown's population is 121,283. Because of its rapidly growing downtown, Allentown is one of the six cities that earned the designation of being the "national success story," which was a prestigious distinction given by the Urban Land Institute.
On the average, the city has 201 sunny days annually. The summer high is July which is around 84 degrees. The winter low is on January at 21 degrees. Sperling's Comfort Index indicates a more comfortable whole year round climate.
There are many places to visit. Start with the museums at Zion's United Church of Christ called Liberty Bell Museum. It is where tourists and local can see the exact replica of the Liberty Bell. The real bell was hidden during the American Revolutionary War. The museum showcases not just the Liberty Bell but subjects like patriotism, liberty, freedom, and local history.
The next stop should be the Allentown Art Museum whose mission is "to bring the power of art to the community and the vibrancy of the community into art." The museum presents different collections and exhibitions, public events, and educational programs.
If you are into scarce and historic vehicles, then, the America on Wheels Museum is just the right place to be. It is a 2-story, 48,000-square-foot facility that showcases "over the road transportation." Other exhibits uses mannequins wearing period dresses to show the people on the Great American Road Trip.
When it comes to food, Allentown has a great variety. It has its Pennsylvania Dutch influence as well as the Moravian culture. The immigrants likewise helped in adding to the food scene. Sample the delicious foodies in the casual or fine dining restos in the city.
If there is anything that Allentown is nationally known for, it is its park system. Allen Park at Trout Hall was the first park in the city. Visit West Park or the Fountain Park which was the first public playground. There are other awesome parks like the Bicentennial Park, Gross Memorial Rose Garden, and Lehigh Parkway that were developed for the city that locals and guests can enjoy.
Do you want to buy a few things to bring back home? Visit South Mall, an enclosed shopping mall located on Lehigh Street. While you are visiting South Mall, you can head to the Model Train Exhibit. It is the world's stunning model train. If you want to see some antiques and collectibles, Merchant Square Mall can be found in the heart of the awesome Lehigh Valley, just off Lehigh Street. It showcases specialty shops and you will able to see a wide array of rare coins, comic books, vintage clothing, and a lot of entertainment memorabilia.
After all the sightseeing, relax and take the whole family to Cedar Beach Park located between Linden Street and Hamilton Blvd. There are two beaches and two open fields. Everyone will definitely enjoy this activity-filled park. With so many places to visit, you may not be able to thoroughly tour the city. Well, Allentown will surely wait for you on your next visit.