Exceptional Vetted, Trained & Certified Security Guards

Get the proof you need with Echelon's Atlantic City Private Investigators
Echelon offers the skilled Investigations, Surveillance and Support by experienced Atlantic City Private Investigators who will gather the evidence or deliver the comprehensive court-ready reports you require for any litigation. Our team of Atlantic City private detectives is led by an Executive Director with more than 40 years of high-level investigative experience. Every one of our Atlantic City private investigators will supply you with the evidence or proof needed to take action, or provide peace of mind. From background checks to intricate investigations, our Atlantic City private detective agency delivers.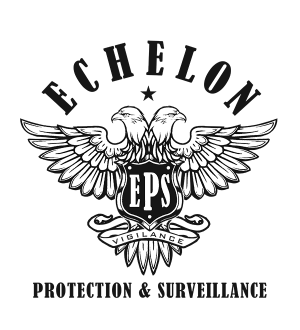 Investigative services from our Atlantic City detective agency
Every one of our Atlantic City private investigators operates with vigilance, honesty, integrity, and dedication.
We supply tangible proof using research and surveillance when questions of impropriety arise.
By supplying clients with comprehensive reports ready for litigation, our Atlantic City private detective agency
stands above the rest as the gold-standard in investigations.
When questions of impropriety arise, you need answers backed up by proof. Whether you're looking to conduct a comprehensive background check or require a certified Atlantic City private detective to gather hard-to-find information, our expertise and experience will meet your needs and exceed your expectations. We will uncover the documents, evidence and records and then help you interpret it, so that it can be used for personal or business litigation. Our Allentown private detectives can also offer you guidance in regard to follow up measures after evidence has been gathered. This may include supplying the evidence to a criminal or court investigation, or implementing it into your human resource process and policies.
Atlantic City private detectives that uncover evidence and provide guidance for your specific needs
At Echelon Protection and Surveillance, we are proud to offer a complete line of investigative services that can be applied to nearly any situation. Online searches can provide information about just about anyone, but our Atlantic City private investigators understand how to interpret the data we discover and will guide you on how to use it to benefit your objectives.
Our investigative services include, but are not limited to:
School District Residency investigations
Comprehensive detailed background checks unavailable to the public
Complicated private personal or corporate investigations
Employee theft investigations
Business, Institutional and home surveillance
Coordination with high level law enforcement to ensure high levels of protection
Echelon – Atlantic City private investigators you can trust to deliver
If you have any questions about our comprehensive list of investigative services, please contact us for a free consultation. Our rates are competitive and our reputation is earned. If you're looking for a Atlantic City private detective agency you can trust, contact the professionals at Echelon.

Exceptional Vetted, Trained & Certified Security Guards
Atlantic City Tidbits
Atlantic City, a resort city in New Jersey, is famous for its iconic boardwalk, casinos, and wide beaches. Jonathan Pitney, the Father of Atlantic City, wanted the island to be established as a healing seashore resort during the 1800s.
On May 1, 1854, parts of Galloway and Egg Harbor Township were combined to form what we now know as Atlantic City. The city is noted to be the birthplace of the Miss America pageant and it is the inspiration for the board game, Monopoly. Today, everywhere you look, it is dotted with shopping centers, fine dining restaurants, and high-rise hotels.
The population of the city according to the most recent census estimate is around 38,429 residents. It is the 22nd largest city in New Jersey as reported by the US Census Bureau in 2017.
On average, Atlantic City has 203 sunny days. Usually, the summer high is on the month of July with a temperature of more or less 82 degrees while the winter low is felt on the month of January. Sperling's Comfort Index for the city is 51 out of 100. This means a warm and cozy climate for the city.
There are many museums in the city. Start with the most popular museum, Ripley's Believe It or Not! It has an auditorium that showcases the many collections of bizarre and strange exhibits from all over the globe. The other attraction is the Vault Laser Maze Challenge, a mysterious room maze full of laser beams.
Do you want to see 11,000 treasures that are showcased on a rotating basis and improved every 30 days? Then, you've got to check the African American Heritage Museum. It is also popular for its military mementos and relics from World War I.
Meanwhile, the Noyes Art Garage is a contemporary art center that conducts art classes. It also has a cafe and a gift shop, and classes. Next, you can visit the Marine Mammal Stranding Center and Museum. It is a place that houses more than 5,100 strandings of mammals like dolphins, seals, sea turtles, and whales.
If you want to shop and visit a wide range of high-end retailers, go to The Playground Pier. Enjoy the four-storey shopping paradise and savour the sumptuous dishes of the mall's fabulous food selection. Shop in luxury, convenience, and in style!
Your visit will not be complete if you do not experience climbing the oldest lighthouse in the country. Absecon Lighthouse has 228 steps and while ascending the stairs, one gets the feel of the past. It also offers the panoramic views of the Atlantic City skyline. On top of the lighthouse is the original first-order Fresnel Lens and this was first lighted in 1857.
Of course, you have to experience the best historical landmark, which is the Atlantic City Boardwalk. You can either visit the museums, bars, nightclubs, or the restaurants by the beach. Don't forget to check out the rides and entertainment booths of the Steel Pier.
By the end of your hectic boardwalk activities, you may want to retreat and sing your heart out. Atlantic City hosted two major beach concerts in 2015. Performers like Blake Shelton, Lady Antebellum, Maroon 5, Nick Jonas, and Rascal Flatts made the summer season more memorable.
If you want to get a tan or you simply what to relax, there's an endless array of oceanfront properties and stunning beach resorts waiting for you. Atlantic City definitely has something for everyone!