Exceptional Vetted, Trained & Certified Security Guards

Get the proof you need with Echelon's Bethlehem Private Investigators
Echelon offers the skilled Investigations, Surveillance and Support by experienced Bethlehem Private Investigators who will gather the evidence or deliver the comprehensive court-ready reports you require for any litigation. Our team of Bethlehem private detectives is led by an Executive Director with more than 40 years of high-level investigative experience. Every one of our Bethlehem private investigators will supply you with the evidence or proof needed to take action, or provide peace of mind. From background checks to intricate investigations, our Bethlehem private detective agency delivers.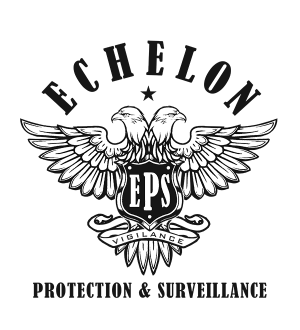 Investigative services from our Bethlehem detective agency
Every one of our Bethlehem private investigators operates with vigilance, honesty, integrity, and dedication.
We supply tangible proof using research and surveillance when questions of impropriety arise.
By supplying clients with comprehensive reports ready for litigation, our Bethlehem private detective agency
stands above the rest as the gold-standard in investigations.
When questions of impropriety arise, you need answers backed up by proof. Whether you're looking to conduct a comprehensive background check or require a certified Bethlehem private detective to gather hard-to-find information, our expertise and experience will meet your needs and exceed your expectations. We will uncover the documents, evidence and records and then help you interpret it, so that it can be used for personal or business litigation. Our Allentown private detectives can also offer you guidance in regard to follow up measures after evidence has been gathered. This may include supplying the evidence to a criminal or court investigation, or implementing it into your human resource process and policies.
Bethlehem private detectives that uncover evidence and provide guidance for your specific needs
At Echelon Protection and Surveillance, we are proud to offer a complete line of investigative services that can be applied to nearly any situation. Online searches can provide information about just about anyone, but our Bethlehem private investigators understand how to interpret the data we discover and will guide you on how to use it to benefit your objectives.
Our investigative services include, but are not limited to:
School District Residency investigations
Comprehensive detailed background checks unavailable to the public
Complicated private personal or corporate investigations
Employee theft investigations
Business, Institutional and home surveillance
Coordination with high level law enforcement to ensure high levels of protection
Echelon – Bethlehem private investigators you can trust to deliver
If you have any questions about our comprehensive list of investigative services, please contact us for a free consultation. Our rates are competitive and our reputation is earned. If you're looking for a Bethlehem private detective agency you can trust, contact the professionals at Echelon.

Exceptional Vetted, Trained & Certified Security Guards
Bethlehem Tidbits
Bethlehem, a city in Northampton and Lehigh counties, is located in the Lehigh Valley region of Pennsylvania. The four main sections of Bethlehem are: the south side, the central, the east and the west side. The city has an estimated population of 75,707 and it is the 7th biggest city in Pennsylvania according to the official 2017 of the US Census Bureau.
On average, there are 202 sunny days yearly. The summer high is July which is around 84 degrees Fahrenheit and the winter low is January at 20 degrees Fahrenheit. Sperling Comfort Index is a 43 out of 100. This means a comfortable year-round climate for Bethlehem.
Long ago, the Delaware River and its headwaters in the eastern part of Pennsylvania were once inhabited by a variety of Native American tribes. When the Europeans explored the area, most of the settlers of the historic territory were the Algonquian-speaking Leni Lenape clan.
In 1741, David Nitschmann der Bischof and Count Nicolaus von Zinzendorf led a small group of Moravians and established the community on Christmas Eve. It was located near the riverbanks of the Monocacy Creek of the Lehigh River. Soon, The place was named after the birthplace of Jesus since it was founded during Christmas. Nicolaus von Zinzendorf decided that it is only fitting to call their community Bethlehem.
For nearly 100 years, the city centered on the Bethlehem Steel plant. This made the city a major part of the American industry and development. The plant was closed in 1995, and since then, it was transformed into a cultural center. Know more about the Steel Town history at the "Steelwalkers" Walking Tours, and learn the day-to-day life of a steelworker and Bethlehem's past citizens.
The city's history does not remain in their steel plant. Bethlehem has awesome museums that guests will surely enjoy. First stop is the Moravian Museum. It is named as the "Best Historic Spot" on Lehigh Valley's Happening List, which is truly a must see. It shows the Moravian life and the history of the earliest residents. Meanwhile, the Kemerer Museum features over three centuries of decorative arts such as paintings, household equipments, dresses, and silverwares.
Next stop is the Burnside Plantation known as the "farm city." It showcases the Moravian farming system. It has buildings like two barns, farmhouse, other outbuildings and a summer kitchen. There are also demonstrations and displays on how things were done during the times of the Moravian farmers and their families. It is also where the Blueberry Festival is held annually.
Do you want to see a 1,650-foot elevated park? Visit the Hoover Mason Trestle which sits on the reclaimed site of Bethlehem Steel. It used to be a small-gauge railway that aids transport the basic materials to make iron which is from the ore yards to the furnaces. Today, it is not just an elevated park, it is also a public walkway, a museum and a space for recreation.
Complete your stay at the Historic Bethlehem, book a tour at the gorgeous Sayre Mansion. It has a long history dating back to the Lehigh Valley Railroad. It is also located in the central Bethlehem which makes touring very convenient. There are more places to visit and events to experience at the historical city of Bethlehem. Pack your bags and bring the whole family!