Exceptional Vetted, Trained & Certified Security Guards

Get the proof you need with Echelon's Cherry Hill Private Investigators
Echelon offers the skilled Investigations, Surveillance and Support by experienced Cherry Hill Private Investigators who will gather the evidence or deliver the comprehensive court-ready reports you require for any litigation. Our team of Cherry Hill private detectives is led by an Executive Director with more than 40 years of high-level investigative experience. Every one of our Cherry Hill private investigators will supply you with the evidence or proof needed to take action, or provide peace of mind. From background checks to intricate investigations, our Cherry Hill private detective agency delivers.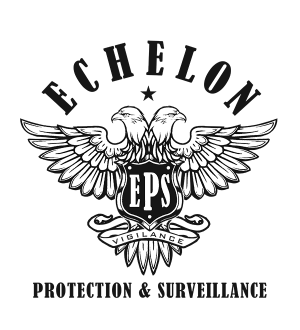 Investigative services from our Cherry Hill detective agency
Every one of our Cherry Hill private investigators operates with vigilance, honesty, integrity, and dedication.
We supply tangible proof using research and surveillance when questions of impropriety arise.
By supplying clients with comprehensive reports ready for litigation, our Cherry Hill private detective agency
stands above the rest as the gold-standard in investigations.
When questions of impropriety arise, you need answers backed up by proof. Whether you're looking to conduct a comprehensive background check or require a certified Cherry Hill private detective to gather hard-to-find information, our expertise and experience will meet your needs and exceed your expectations. We will uncover the documents, evidence and records and then help you interpret it, so that it can be used for personal or business litigation. Our Allentown private detectives can also offer you guidance in regard to follow up measures after evidence has been gathered. This may include supplying the evidence to a criminal or court investigation, or implementing it into your human resource process and policies.
Cherry Hill private detectives that uncover evidence and provide guidance for your specific needs
At Echelon Protection and Surveillance, we are proud to offer a complete line of investigative services that can be applied to nearly any situation. Online searches can provide information about just about anyone, but our Cherry Hill private investigators understand how to interpret the data we discover and will guide you on how to use it to benefit your objectives.
Our investigative services include, but are not limited to:
School District Residency investigations
Comprehensive detailed background checks unavailable to the public
Complicated private personal or corporate investigations
Employee theft investigations
Business, Institutional and home surveillance
Coordination with high level law enforcement to ensure high levels of protection
Echelon – Cherry Hill private investigators you can trust to deliver
If you have any questions about our comprehensive list of investigative services, please contact us for a free consultation. Our rates are competitive and our reputation is earned. If you're looking for a Cherry Hill private detective agency you can trust, contact the professionals at Echelon.

Exceptional Vetted, Trained & Certified Security Guards
Cherry Hill Tidbits
There are 8 townships in Camden County and Cherry Hill is the largest. In terms of population, it is nearly as enormous as Camden, the county seat. According to its 2017 census data, the township had a population of 71,479 residents. Cherry Hill was named as Camden County's 15th most crowded community.
Cherry Hill reported a growing number of Asian-American population. In 2010, there were only 7,661, but six years later, the total went up to 9,266. On the other hand, the United States Census Bureau stated on their 2010 report that there were 71,045 residents living in the township.
There were 28,452 housing units available in Cherry Hill and yet there were only 26,882 households. According to the 2010 census data, most of these households were married couples and the average size was about 2.60 members. The reported average household income was $88,183. In the township, 47.2% of the population were adults ages 45 and older. The median age of the resident population was 43.1 years old.
As for Cherry Hill's economy, the township is considered as South Jersey's business and trade hub. Numerous companies such as Subaru, and TD Bank have corporate offices in the township. Melitta, a German company, built its commercial roasting plant in Cherry Hill. Aside from that, The Courier-Post is also based in Cherry Hill and every single day, they are busy printing copies of their morning newspaper.
The residents can also opt to work elsewhere. It only takes around 30 minutes to commute from the township to either Camden, NJ or Philadelphia, PA. If you wish to travel to Princeton or Trenton, NJ, it take an hour or so. Surprisingly, not a lot of residents work in Atlantic City, NJ even if it's just 58 miles away. A large number of Cherry Hill residents prefer to go an extra mile and drive to New York City.
Cherry Hill Mall, the first indoor shopping mall in the Eastern U.S., opened in October 1961. It serves as the premier shopping destination of the Greater Philadelphia area. For dining options in Cherry Hill, Chick's Deli is a popular choice among local and it is praised for its delectable submarine sandwiches and Philly cheesesteaks.
In popular culture, Cherry Hill was seen in various platforms. Billy Joe Royal's music album entitled Cherry Hill Park and one particular song was also named Cherry Hill. CBS' hit TV show Criminal Minds, had one episode set in Cherry Hill. In the 1990s comedy movie The Freshman, the main character was sent to Cherry Hill to deliver a gigantic monitor lizard.
Barclay Farm House, or known as Barclay Farmstead to some residents, is a farm house was built in 1816. On January 26, 1978, it was officially on the list of the National Register of Historic Places and it can also be found on the National and New Jersey registers of historic places.
Cherry Hill owns the house and offers a variety of history programs. Tourists can visit The Barclay Farm for tours and outdoor concerts. There are special events particularly during Christmas time. The farm house is decorated to fit the winter season and there's also a yearly craft fair. The public can visit the Barclay Farmstead Museum every Wednesday from 12:00 to 4:00 p.m.