Exceptional Vetted, Trained & Certified Security Guards

Get the proof you need with Echelon's Philadelphia Private Investigators
Echelon offers the skilled Investigations, Surveillance and Support by experienced Philadelphia Private Investigators who will gather the evidence or deliver the comprehensive court-ready reports you require for any litigation. Our team of Philadelphia private detectives is led by an Executive Director with more than 40 years of high-level investigative experience. Every one of our Philadelphia private investigators will supply you with the evidence or proof needed to take action, or provide peace of mind. From background checks to intricate investigations, our Philadelphia private detective agency delivers.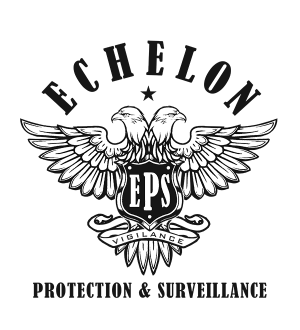 Investigative services from our Philadelphia detective agency
Every one of our Philadelphia private investigators operates with vigilance, honesty, integrity, and dedication.
We supply tangible proof using research and surveillance when questions of impropriety arise.
By supplying clients with comprehensive reports ready for litigation, our Philadelphia private detective agency
stands above the rest as the gold-standard in investigations.
When questions of impropriety arise, you need answers backed up by proof. Whether you're looking to conduct a comprehensive background check or require a certified Philadelphia private detective to gather hard-to-find information, our expertise and experience will meet your needs and exceed your expectations. We will uncover the documents, evidence and records and then help you interpret it, so that it can be used for personal or business litigation. Our Allentown private detectives can also offer you guidance in regard to follow up measures after evidence has been gathered. This may include supplying the evidence to a criminal or court investigation, or implementing it into your human resource process and policies.
Philadelphia private detectives that uncover evidence and provide guidance for your specific needs
At Echelon Protection and Surveillance, we are proud to offer a complete line of investigative services that can be applied to nearly any situation. Online searches can provide information about just about anyone, but our Philadelphia private investigators understand how to interpret the data we discover and will guide you on how to use it to benefit your objectives.
Our investigative services include, but are not limited to:
School District Residency investigations
Comprehensive detailed background checks unavailable to the public
Complicated private personal or corporate investigations
Employee theft investigations
Business, Institutional and home surveillance
Coordination with high level law enforcement to ensure high levels of protection
Echelon – Philadelphia private investigators you can trust to deliver
If you have any questions about our comprehensive list of investigative services, please contact us for a free consultation. Our rates are competitive and our reputation is earned. If you're looking for a Philadelphia private detective agency you can trust, contact the professionals at Echelon.

Exceptional Vetted, Trained & Certified Security Guards
Philadelphia Tidbits
Popularly known to as Philly, Philadelphia is the biggest city in Pennsylvania with over a million residents. In 2017, the city's population was estimated to be 1,580,863. Philadelphia also serves as the urban economic anchor of the Delaware Valley. With a population of 7.2 million people, Delaware Valley is the country's 8th most populous combined statistical area (CSA).
In 1681, King Charles II gave a land grant to William Penn as a payment of a debt. However, Penn decided to buy the land from the Leni Lenape clan instead. He did this in order to ensure the harmonious relationship between the Lenape ethnic group and the residents of his colony. The Lenape chief and Penn made an agreement to be friends. At Shackamaxon, they officially sealed the peace treaty under an elm tree.
The following year, William Penn established a English rural town. Because of his newfound friendship with Lenape tribe, he expressed his gratitude by naming his town Philadelphia. It is the Greek word that literally translates to brotherly love in English.
Originally, Penn wanted to create another city on the Delaware River to serve as place for trade and other business transaction because he wanted Philadelphia to remain as an authentic English town. He even made sure that the residential houses and businesses are placed on different locations, but the locals did not follow Penn's proposal.
The residents started occupying the Delaware River port, and they sold their lots. So, Penn decided to leave Philadelphia and move to another city. Before he left, he issued a charter to declare Philadelphia as a city. It started as a poor and impoverished city, but Benjamin Franklin helped Philadelphia in acquiring important facilities such as a fire station, a library, and a full-service hospital.
Philadelphia served as a meeting spot of the Founding Fathers of the United States during the American Revolution. The city also became the temporary capital while Washington, D.C. was still under development.
During the Great Migration, African Americans and Puerto Ricans traveled to Philadelphia. This instance led to a population boom. From 1890 to 1950, Philadelphia had over two million residents. The population multiplied because of the influx of immigrants from various places.
In 2016, Philadelphia has over 81,000 commercial properties. The city owns more sculptures and murals than any other US city. Philadelphia's arts and culture sector enticed 42 million tourists in the same year. This amounted to an $11 billion profit for the city and the areas to it.
Fairmount Park, the city's biggest municipal park in Philadelphia, has two main sections: East Park and West Park. If you combine the two parks, it has a total land area of 2,052 acres. There are other city parks such as the Wissahickon Valley Park, Pennypack Park, Cobbs Creek Park, Franklin Delano Roosevelt Park, and many more.
Philadelphia is also a prominent economic hub. The Bureau of Economic Analysis reported that the city was able to acquire a GDP of US$431 billion in 2016. Philadelphia remains to be a center of trade and commerce. In fact, 5 Fortune 1000 companies built their main headquarters in the city.
Today, Philadelphia is the top choice for many university and college students. The popular college town has more than 120,000 students enrolled in the city, and more than 300,000 students enlisted within the Philadelphia-Camden-Wilmington metropolitan area.