Exceptional Vetted, Trained & Certified Security Guards

Armed Security Guards Levittown PA
Unarmed Security Guards Levittown PA
Your security depends upon having a well trained security guard who is vigilant, reliable, able to solve problems, and equipped with the technology and tools required to maintain your peace of mind. At Echelon Protection & Surveillance, we can develop a customized security plan that meets your needs using certified armed and unarmed Levittown security guards.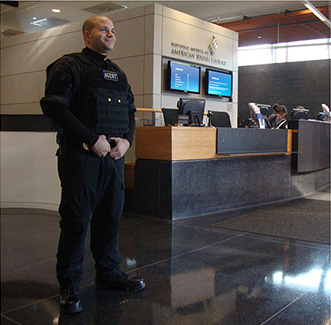 We offer flexible, cost effective security service solutions using both Levittown armed security guards and/or Levittown unarmed security guards
All of our security guards are well-trained and highly visible problem solvers that will work in any industry
You can try our security service for a day and experience first-hand our professionalism and overall value
In today's uncertain world, a professional security guard must be more than a just a person in a uniform - They must also ensure the protection of your property and personnel. Our Levittown armed and security guards, and Levittown unarmed security guards, must meet stringent qualifications to be a part of our team.
We also ensure that our security guards are equipped with the equipment they need to realize your unique security protocols.
Levittown Unarmed Security Guards
From education facilities to personal protection, there are a number of situations where Levittown unarmed security guards are required. We offer quick, affordable, and reliable solutions for any situation requiring highly-trained Levittown unarmed security guards.
Levittown Armed Security Guards
The volatile nature of our modern world sometimes demands Levittown armed security guards to ensure the safety and protection of both people and property. Our Levittown armed security guards are trained by law enforcement experts, which makes them ideally suited for situations requiring immediate response.
We can customize a security solution for you All of our security guards hold Clearances and Certifications that include:
Act235 Armed
CPR/First Aid
AED
Evacuation Coordination
Management of Aggressive Behavior
Package Inspection
Magnetometers
Contact Echelon Protection & Surveillance and let us help you develop a security plan focused on meeting your specific needs with both unarmed and armed Levittown security guards you can implicitly trust.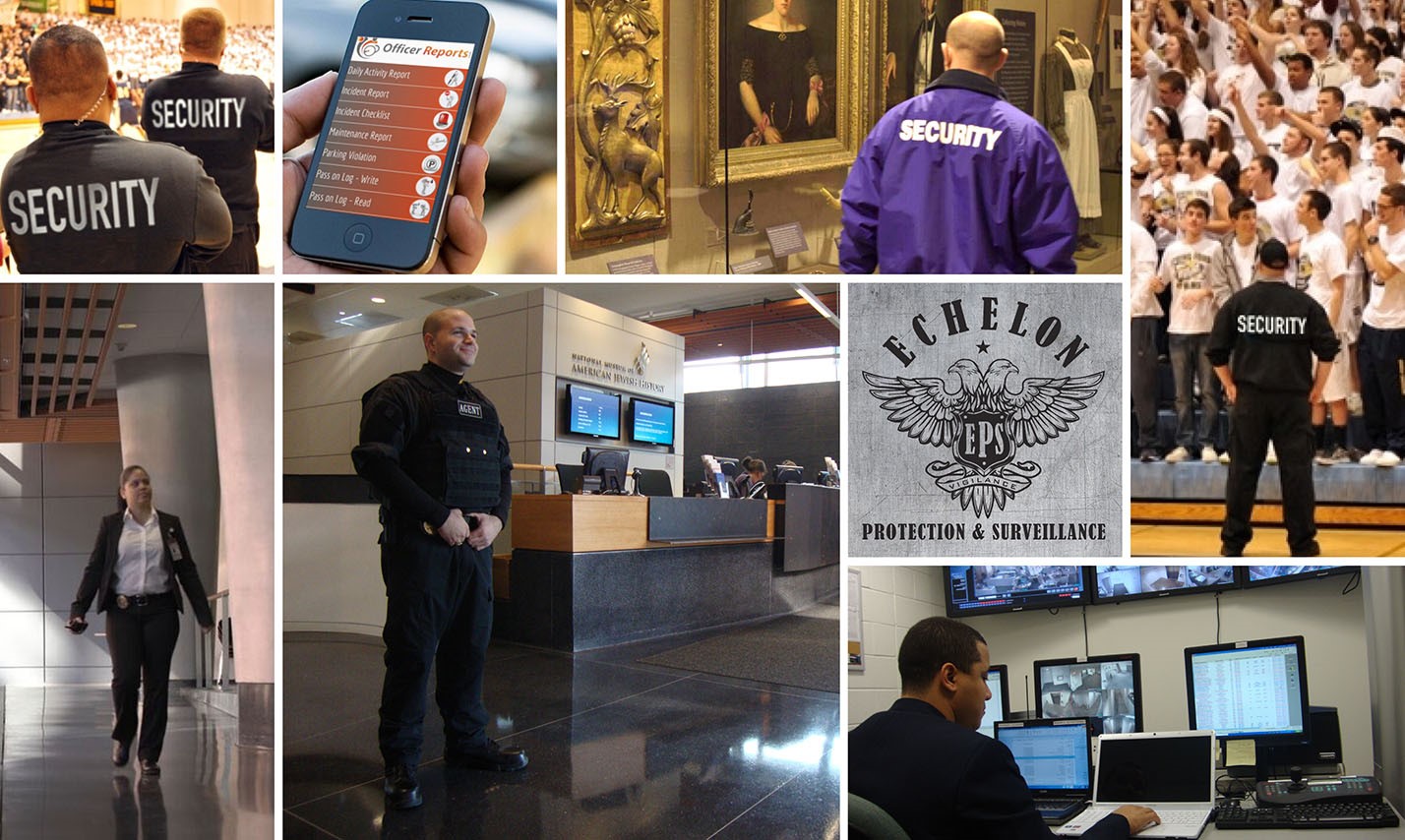 Levittown Tidbits
A man named Abraham Levitt, who was an entrepreneur and his two sons, named Alfred and William broke ground on a planned settlement in 1947, which located on Long Island in the County of Nassau. It wasn't long before Levitt family had converted the previous farmland into suburban settlement that was home to numerous men. The majority of these men were WW II veterans and their families. The Levitts also established two other settlements in Pennsylvania and New Jersey. In the suburbs of America, the legacy of the first Levittown has become a legend. This community represented for many all that was wholesome and hopeful for the approximate 20 million Americans who followed Levittown's lead and relocated to suburbia during the 1950's.
The story of America embracing suburbia is one of persecution, segregation, and exclusion while suburbia during the 1950's conjures visions of idyllic stability and domesticity, as well as traditional family life. Arguably, Levittown embodied both the worst and the best of the American story after World War II. This was due to the ingenuity and entrepreneurship that has come to define the American spirit. However, it also represents the violent prejudice that has also been part of American history.
The 1950's, don't represent the birth of the suburbs. However, life in the city represented overcrowding, pollution, and noise of the city, while still being sufficiently close to enjoy the advantages of its cultural and industrial vitality, was a concept that is an old as the very first civilizations.
However, the difference between nonurban and urban living has particular significance in American history. A considerable amount of the American story has involved, ideologically and have turned away from crowded city life to the romantic beauty of suburbia. American cities have thrived. The inventation of new kinds of transportation, that included steamboats and railroads, beginning in the early 1800's, made traveling to urban centers much easier. The first boom in suburbia as occurring with almost a million new homes a year being built in new communities external of the city limits by the 1920's.
Owning a home not only became a mark of success, but was also considered an attribute to both the character of the country as well as the individual. Many historians have postulated that following the two world wars, which were followed by the uncertainty of the Cold War nuclear age, families in America found protection and stability within the suburban home. However, during the years following WW II, not everybody could buy a home in suburbia. For one thing there was a critical shortage of homes. A combination of falling construction rates and unusually high birth rates that resulted in the generation of the baby boomers, left many families having a difficult time finding any suitable shelters, sometimes living large ice boxes, chicken coops, and boxcars. Levittown was the answer to their prayers for many of those families.
Although the Levitt family didn't build any suburbs, they did help to perfect the craft. Abraham, was heavily involved in gardening and the landscaping of the community. The quieter of the two sons, Alfred, was committed to progressive ways of building and designing homes while Bill, his brother, effectively marketed and sold them. Sometime later Bill came to be the spokesman for the company, and graced the covers of magazines.
The Levitt family first experimented with and then implemented completely new techniques of establishing a community. They took efficiency and the division of labor to the extreme. They transformed a struggling industry into a major manufacturing process. They broke up the building of each home into 27 steps beginning with the pouring of the concrete base. Similar to an assembly line the construction employees were trained to do a single step at each home rather than construction each home from scratch.
The homes that the Levitt family built were equipped with television sets and futuristic stoves, were located in a carefully controlled community, were the ideal home, and were affordable. These homes were affordable to both blue and white-collar workers, unpretentious, and simple. The Levitt family created a community that had a curvilinear street pattern, that were sweeping and graceful. As a side benefit, the streets were designed to keep traffic traveling at a reasonably slow speed, which keeps things safer and quieter. Even the maintenance of the yards and the homes were governed meticulously. Home owners agreed to a list of rules that, for instance, prohibited residents from hanging their laundry outside their homes to dry.
However, not everything was all that serene in Levittown, in spite of the very meticulousness community planning. The Levitt family's level of control over the appearance of Levittown didn't end at the homes and yards. It also included the appearance of the inhabitants themselves. African American buyers were excluded from buying homes, and Bill Levitt only sold homes to white buyers. This occurred even after the courts ruled that housing segregation was ruled unconstitutional. In 1953, the population of Levittown was some 70,000 residents and was the largest community in the U.S. with no African American residents. This would be changed at a later date.