Exceptional Vetted, Trained & Certified Security Guards

Armed Security Guards Reading PA
Unarmed Security Guards Reading PA
Your security depends upon having a well trained security guard who is vigilant, reliable, able to solve problems, and equipped with the technology and tools required to maintain your peace of mind. At Echelon Protection & Surveillance, we can develop a customized security plan that meets your needs using certified armed and unarmed Reading security guards.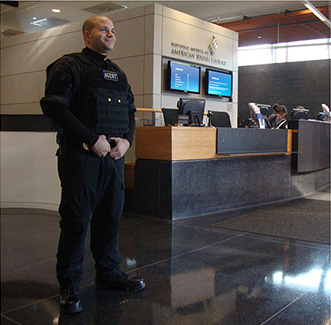 We offer flexible, cost effective security service solutions using both Reading armed security guards and/or Reading unarmed security guards
All of our security guards are well-trained and highly visible problem solvers that will work in any industry
You can try our security service for a day and experience first-hand our professionalism and overall value
In today's uncertain world, a professional security guard must be more than a just a person in a uniform - They must also ensure the protection of your property and personnel. Our Reading armed and security guards, and Reading unarmed security guards, must meet stringent qualifications to be a part of our team.
We also ensure that our security guards are equipped with the equipment they need to realize your unique security protocols.
Reading Unarmed Security Guards
From education facilities to personal protection, there are a number of situations where Reading unarmed security guards are required. We offer quick, affordable, and reliable solutions for any situation requiring highly-trained Reading unarmed security guards.
Reading Armed Security Guards
The volatile nature of our modern world sometimes demands Reading armed security guards to ensure the safety and protection of both people and property. Our Reading armed security guards are trained by law enforcement experts, which makes them ideally suited for situations requiring immediate response.
We can customize a security solution for you All of our security guards hold Clearances and Certifications that include:
Act235 Armed
CPR/First Aid
AED
Evacuation Coordination
Management of Aggressive Behavior
Package Inspection
Magnetometers
Contact Echelon Protection & Surveillance and let us help you develop a security plan focused on meeting your specific needs with both unarmed and armed Reading security guards you can implicitly trust.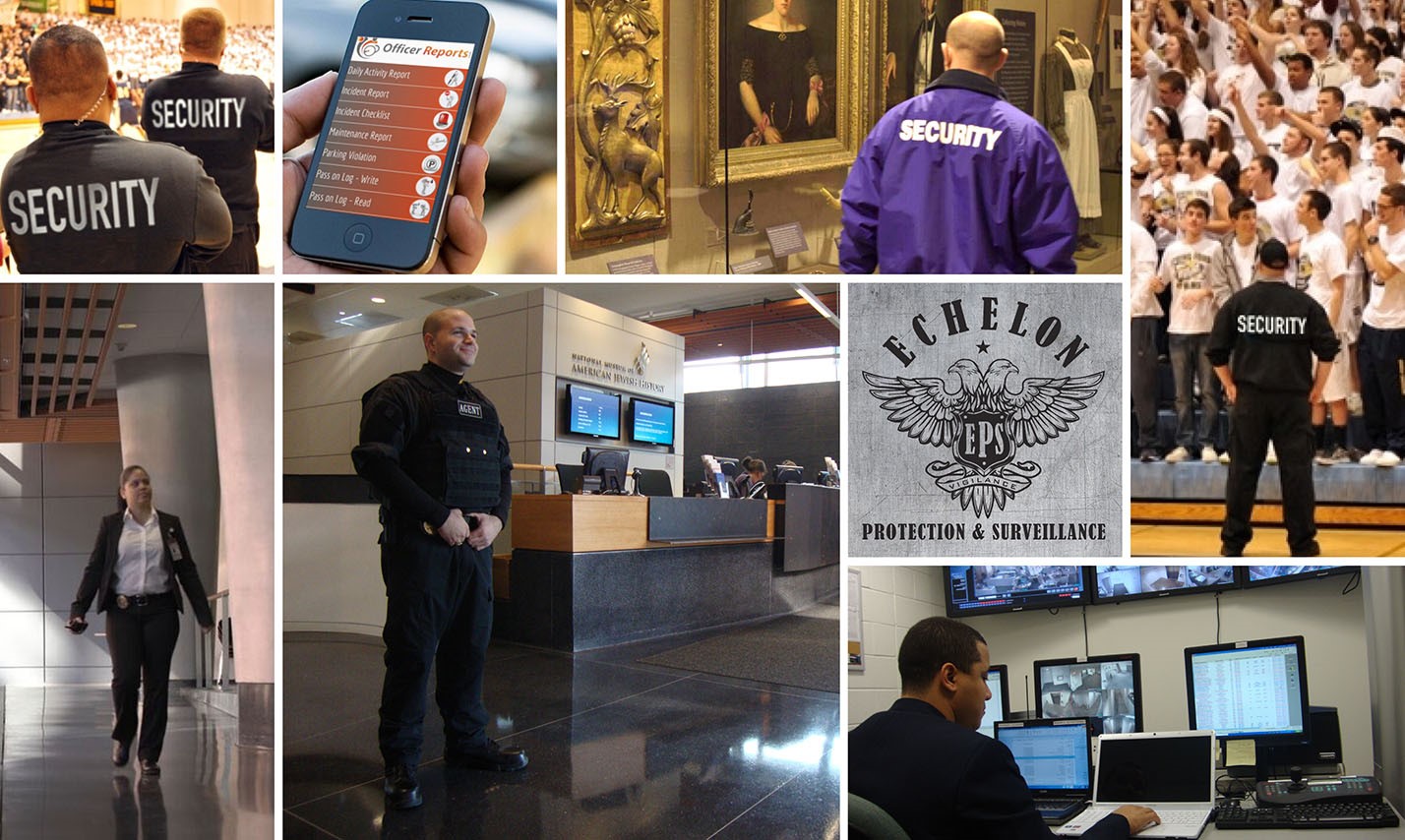 Reading Tidbits
The location for what is currently known as Reading, Pennsylvania was selected in 1733. This location was situated where two great valleys intersected, which were the Schuylkill River and the east Penn-Lebanon Valley. Up until 1743, when a land agent for William Penn made an effort at platting the layout for the settlement of Reading, this location was called Finney's Ford.
Richard and Thomas Penn, who were the sons of William Penn, platted the settlement of Reading in 1748. The name Reading was selected the county seat, Reading, which was located in Berkshire, England. Reading came to be the county seat of the County of Berks in 1752.
Reading was a base for military personnel at a series of forts. At the time of the American Revolution, the local industry of producing iron had a total production that was greater than that of England. This incredible production helped supply the troops of General Washington with military weapons that included ammunition, rifles, and cannons. Reading was again the depot for the supply of military goods, during the early period of the war. Reading was also where Hessian prisoners from the battle of Trenton were detained. During many different wars that included WWII and the Civil War, Reading carried an appropriate burden.
Two canals were created for the most efficient and least expensive technique of transporting cargo in bulk during the 1800's In 1825, a South-North canal known as the Schuylkill Canal was completed. The Schuylkill River runs parallel with this canal and connected the Delaware River with Philadelphia and Reading. In 1828, and West-East canal known as the Union Canal, was completed. This canal connected the Susquehanna River with the Schuylkill River and ran between Reading and Middletown, Pennsylvania, which is located some miles just south of Harrisburg, Pennsylvania. During the 1880's, the advent of the railroad resulted in the abandonment of these canals.
In 1833, the P&R (Philadelphia and Reading) was incorporated. In 1877, a statewide strike against the railroads over late wages resulted in a violent clash and protest with the national Guard led to six men who were residents of Reading being killed during the Great Depression that followed the Panic of 1873. In 1971, the Reading Company had to file for bankruptcy protection after over 100 years of prosperity. The bankruptcy was due to much smaller revenues from shipping coal as well as strict government regulations that required high taxes, wouldn't give the railroads the ability to set competitive prices, and forced the railroads to continue to operate passenger service lines that were losing money. The recently created the Conrail (Consolidated Railroad) Corporation bought the current railroad interests On April 1, 1976, the Reading Company in 1976.
The early 1800's was a great canal and turnpike period, which was succeeded by the establishment of the Reading Railroad that radiated in all directions from the City of Reading. The establishment of this railroad was probably the single greatest factor in the development of the County of Berks.
One of the most important industries in the County of Berks is agriculture. The finest and largest farms are in the southernmost portion of the county. In all of the counties in Pennsylvania, the County of Berks ranks third in cash receipts from agriculture, which totaled some $73.9 million. Income derived from meat animals was some $8.7million; from poultry was some $10.2 million; from forage and field crops was some $25.7million; and from dairy production was some $29.3 million.
These days, the city of Reading pulsates with industrial life. Reading is also well-equipped with agencies that represent civilization at its best that include a daily newspaper, and art institute, a historical society, colleges and schools, fraternal clubs and societies, hospitals, and churches. Reading owns the distinction of a civic opera company, a chamber musical ensemble, two choral societies, a symphony orchestra, and many other excellent music groups that have contributed to the prestige of Reading as a center of culture and the arts.
The history of Reading also has a dark past. A time when organized crime and mobsters were in control. Reading was also called sin city. The city of Reading was crippled by organized crime and corruption. The city was overrun by rackets, and alliances were allegedly established forged elected officials and pistol-packing mobsters,
In Reading organized crime dates back to the 1920's under a leader named Max Hassel. The leader was Tony Moran during the Great Depression. At its peak during the 1950's and the 1960's the leader was a man named Abe Minker who brought criminal activity under his control. He was often referred to the General. For at least ten years, Minker was the kingpin of organized crime. By then, the city gained quite a reputation. Reading was a rather wide-open city. Gambling Machines and the numbers rackets made a considerable amount of money and were very common.
It was easy to place a horse bet or some numbers bet. It has been said that a person would encounter three or four number writers in a four-block radius. Although it might be a dime or nickel bet, but by week's end, corner stores were earning almost 40% of the take.