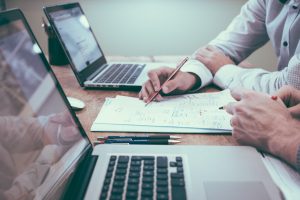 Security guards play a crucial role in maintaining the safety and security of businesses, organizations, and individuals. However, without proper training, they may be unable to handle complex situations or respond effectively to potential threats. Comprehensive security guard training can provide numerous benefits for employers and employees.
Improved Security and Safety
Comprehensive training programs can help security guards identify potential threats and respond appropriately. By providing them with the necessary skills and knowledge, they will be better prepared to handle emergencies and prevent incidents from occurring. Situational awareness is also a key component of effective security management, which can be developed through comprehensive training.
Enhanced Professionalism
Proper training can improve the image and reputation of your organization by demonstrating a commitment to professionalism. This can lead to increased customer satisfaction and retention, as clients will have greater confidence in your ability to provide a safe environment for their business or event.
Cost Savings
Investing in comprehensive training can lead to long-term cost savings by reducing incidents, insurance claims, and lawsuits. By preventing incidents from occurring or responding effectively when they do happen, businesses can avoid costly legal fees and damages.
For example, a study conducted by the International Foundation for Protection Officers found that companies that invested in higher levels of security officer training experienced fewer incidents requiring disciplinary action or resulting in liability claims.
Compliance with Regulations and Standards
Industry regulations and standards for security guard training exist for good reason: to ensure that personnel are properly trained to meet the demands of their job. Companies that fail to comply with these regulations risk facing fines or legal action if an incident occurs.
By investing in comprehensive training programs that meet industry standards, businesses can demonstrate compliance while also improving overall safety measures.
Increased Employee Satisfaction and Retention
Offering high-quality training programs can increase job satisfaction among security personnel. When employees feel valued by their employer through investment into them via quality training programs it leads to employee loyalty which helps reduce staff turnover rates.
Reduced staff turnover rates saves money on recruitment costs as well as ensuring continuity across shifts which ultimately improves performance as experienced staff are more efficient at handling issues compared with new hires who lack experience on-the-job
Tailored Training Programs for Different Industries
Different industries have unique needs when it comes to security guard services. A one-size-fits-all approach does not work here because different environments require specific skill sets tailored specifically towards those sectors.
Examples include retail stores where theft prevention is essential; hospitals where specialized de-escalation techniques are required; schools where managing student behavior is critical; events where crowd control is paramount etc. It's important for companies offering security services tailor their training programs according to client needs this way they deliver optimal value through highly skilled personnel who understand how best protect what matters most – people!
Conclusion
In conclusion, investing in comprehensive security guard training provides numerous benefits, including improved safety measures, enhanced professionalism image/reputation improvement, cost savings due to reduced risks/liabilities (especially legal fees), regulatory compliance assurance, increased employee satisfaction/retention rate, customized solutions per industry type depending upon its specific requirements etc. Companies should take advantage of these benefits by implementing quality training programs that meet industry standards, so they get the most out of their investment while keeping their employees safe!