By: Stuart J. Visnov, CEO, Echelon Protection & Surveillance
Word count: 614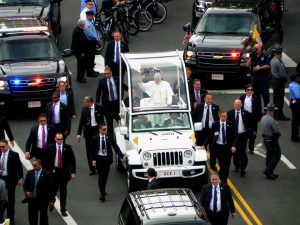 If you're a successful individual, it means you've undoubtedly taken some calculated risks in your career. You had a goal, did your due diligence, developed a plan, considered your return on investment, and then executed your plan. Of course, when it comes to a person's well-being, the risk equation changes because no amount of success is worth their physical safety. Therefore, if someone has reason to believe that they or their loved ones are vulnerable, they will take the precautions necessary to mitigate that risk or threat until it has been resolved. One such solution is hiring personal protection.
My security company gets several calls every week from businesses or private individuals who have received credible threats or perceive a risk from clients, employees, spouses or family members. They call requesting protection solutions from volatile ex-husbands or uncles who want to ruin a wedding, patients who threaten doctors, defendants intimidating prosecuting attorneys, fear of retribution from disgruntled employees, and high profile executives, celebrities or dignitaries who hire protection for home, office or travel, or simply for their own peace of mind.
Personal protection units are comprised of highly trained, vetted and insured professionals who often have state or federal law enforcement, military, intelligence or investigative experience. In order to protect their clients effectively, they work in teams of at least two, because the situation often calls for a range of skilled services performed in unison. These services may include: advanced planning, background checks, protection directive, emergency protocols, location sweeps, patrol routes, travel itinerary, vehicle transport, covert communications, and concierge-like customer service.
Although the type and degree of risk varies greatly based on the industry, demographics and other factors, below are my top reasons why people hire personal protection:
You have a high level of public exposure. Executives, politicians, dignitaries, celebrities, athletes, professionals, activists, and their loved ones are all at more risk than the average person, especially if they are regularly in the public eye.
You have a high net worth. In an increasingly interconnected world, it is easier than ever to find out how much someone is worth through public records, news articles or corporate annual reports. If you are known to be wealthy, own a business or even appear to be wealthy, you could be vulnerable at your home or office.
You have received threats of any kind. If you or your loved ones start receiving threats, whether in person or electronically, your life can quickly become very stressful. The rule of thumb is to take every threat, no matter how casual or seemingly ridiculous, seriously. Often a few days or weeks of protection and surveillance is all that's needed until the risk has subsided.
You have a business or provide services in high crime areas. If you work within, or travel to high crime areas, you're statistically more likely to be targeted for theft or violence. This might include professions such as a traveling nurse who may carry prescription medicines, or a traveling salesperson with valuable merchandise.
In my experience, the need for personal protection can arise at any moment, so it's wise to stay informed of your options, including: private investigations, surveillance cameras, access control and alarm systems, trained drivers or armed and unarmed security guards. Depending on the level of security that you require, the cost of personal protection will vary, but services are available for as little as one day to 24/7 coverage. Like Echelon, most security companies are glad to have a private consultation and provide guidance at no charge.
Learn more about Echelon's Executive Protection Division at https://www.epsagents.com/services/personal-protection/ or call (610) 831-0277 and speak with James Dambach, our VP of Executive Protection.