Our Company Philosophy
Echelon didn't like the way people viewed the security guard industry – so we changed it.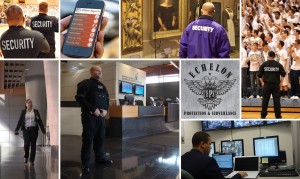 We believe that exceptional security solutions are an achievable goal and we challenged ourselves to provide our clients with the highest level of service in every respect. We accomplish this by listening, assessing risk, expert planning, thorough employee vetting, specialized officer training, continuous supervision, leading-edge technology, outstanding customer service, and a dedicated management team.
So, although the world remains volatile and uncertain, the security experts at Echelon offer proven solutions that anticipate your security challenges before they start or grow out of control. As a result, Echelon Protection & Surveillance is prepared to protect your people or property in any situation – for your peace of mind.