Our Client Centric Approach to Security and Protection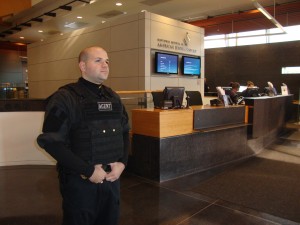 Echelon actively engages and guides our clients in developing effective strategies, operational methods and solutions for preventing loss and managing risk. The core values of our company are rooted in a commitment to responsiveness, integrity, discretion, and professionalism in every interaction with our clients. We strive to be pro-active and customer centered because we can only truly measure our success by how secure and safe we can keep our clients.
Our definition of a collaborative, client-centric approach means vigilant and continued involvement in their security challenges, from the initial planning stages through implementation of agents and surveillance technology. We believe in clear, honest communication with our clients and continuously reassess plans until we meet their security goals and objectives. Our focus on long-term relationships ensures a commitment to addressing client needs and executing smart, measurable security solutions.
Echelon focuses on creating significant value for our clients by guiding them to identify and take precautions against the loss and risk that is detrimental to their personal and business well-being. We are committed to building long-term relationships with our clients and assisting them to achieve superior security solutions.