Security Guards with Years of Proven Experience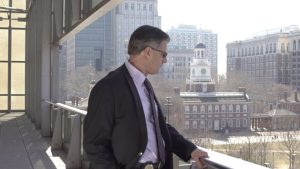 Many "security guards" are only taught the mantra "observe and report," are minimally trained, and not able to contend with the public or confront criminals. Echelon specializes in hiring off duty and veteran law enforcement, military, fire and emergency response security professionals who have been tested and proven in the field to take action in direct defense of your life and property. We are a licensed, bonded and insured agency that provides highly trained agents and surveillance technology to protect the assets and minimize the risk of our many and diverse clients in the public and private sector.
Years of certified training and experience enables our "agents" to interact professionally with the general public and confront criminal elements and other unexpected security challenges as needed. Our experienced personnel take the title "Security Agent" seriously because they are career professionals, not merely part-time or weekend guards.
Our pool of over 300 highly trained and certified agents are empowered to act lawfully on your behalf. We detect and deter illegal and inappropriate actions, either directly through patrols, or by watching digital video surveillance cameras for signs of crime, fire or disorder. We then take the immediate appropriate action while reporting any incidents to our client and emergency services as needed.
When you call Echelon you'll gain peace of mind, knowing our agents can perform restraint and control procedures (including handcuffing and baton), operate emergency equipment, perform first-aid, CPR, write detailed reports, and perform other tasks as requested to keep you informed, manage your risk and deter loss.