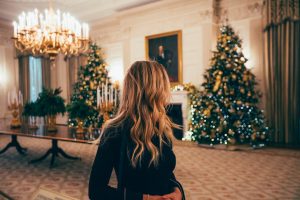 The holiday season is a time for celebration and making memories with family and friends. Unfortunately, it's also a time when criminal activity is at its peak as criminals take advantage of the fact that people are out of their homes, stores and businesses and have money to spend. As an event planner or host, it's important to take the necessary precautions to secure your event and protect yourself, your attendees and your property. Here are a few tips on how to keep your holiday event safe.
The importance of security for your holiday event
When hosting a holiday event, it's important to take security into consideration. Depending on the size and location of your event, you may need to hire professional security guards. Even if your event is small and takes place in a private home, it's still a good idea to have someone keeping an eye on things. This will help to deter potential thieves and also give you peace of mind knowing that your guests are safe. Security becomes even more important if you're hosting an outdoor event. In addition to hiring security guards, you'll need to take measures to secure the perimeter of your event space. This can include setting up barriers and posting signs to deter trespassers. By taking the necessary steps to secure your event, you can ensure that everyone has a safe and enjoyable holiday season.
What to look for in a security company
There are a few key things to look for when choosing a security company. First, you'll want to make sure that the company is licensed and insured. This will protect you in the event that something goes wrong while the security company is on your property. Second, you'll want to ask about the training and experience of the security guards. You'll want to make sure that they're properly trained to handle any situation that might arise. Finally, you'll want to ask about the company's response time. You'll want to make sure that they can get to your property quickly in the event of an emergency. By taking the time to research these three things, you can be sure that you're choosing the best possible security company for your needs.
Questions to ask your security company
When hiring a security company, it is important to ask the right questions in order to ensure that you are getting the best possible service. Here are some key questions to ask:
What experience does the company have? Make sure to check that the company has experience providing security for businesses like yours.
What type of security do they offer? There are many different types of security services, so you will want to make sure that the company can provide the specific services you need.
How much do they charge? Be sure to get a clear understanding of the pricing structure before you sign any contracts.
Asking these questions will help you narrow down your options and find a security company that is a good fit for your business.
Planning a holiday event can be stressful, but ensuring the safety and security of your guests should not be. By following these tips and asking the right questions of your security company, you can rest assured that your party will go off without a hitch. Have a happy and safe holiday season!