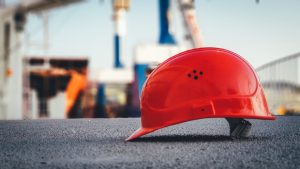 Yes is the short answer to that question. It's predicted President Biden's $1.2 trillion plan to rebuild the U.S's infrastructure will create millions of jobs.
But how will the construction sector fare in particular? Read on to find out.
An Overview of the Bill
The Infrastructure Investment and Jobs Act is a historic bi-partisan deal to heal America's ailing infrastructure. Specifically, the bill includes:
$110 billion for roads
$73 billion for power infrastructure
$66 billion for rail
$65 billion to expand broadband access
$55 billion for clean drinking water
$39 billion for public transit
$25 billion for airports
$21 billion for environmental remediation
$17 billion for ports
$11 billion for transportation
$7.5 billion for EV infrastructure
$5 billion for zero or low-emission busses
 $1 billion to demolish or reconstruct infrastructure that divided communities
According to analysis from S&P Global, it's estimated that the Infrastructure Investment and Jobs Act will boost employment by more than 880,000 jobs. Industries that will benefit the most are construction, accounting and engineering.
What Types of Jobs Could it Create?
Scott Blumsack, SVP of research and insights at Monster Worldwide, has highlighted a series of specific jobs that will be created as a result of the bill. From a construction point of view, these include site workers, truck drivers mechanical engineers and architects.
The bill could also result in higher-paying jobs. That's the belief of Robbie Hunter, president of California's State Building and Construction Trades Council, which represents almost 500,000 construction workers. That's because the bill requires projects to pay workers a prevailing wage set by the state. In Sacramento County, for instance, that wage for construction workers is at least $32.31 per hour.
But It's Already Hard to Find Construction Workers
While many of the roles created by the bill will go to the construction sector, many contractors are already having difficulty finding workers. Data from the U.S. Chamber of Commerce Commercial Construction found 88% of contractors couldn't find the workers they needed, meaning projects had to be delayed. Of those who said they were facing a shortage of workers, over one-third said they had turned down work because of it.
Part of the problem lies in baby boomers leaving the workforce, says John M. Irvine, a senior vice president at Anchor. "I'd be surprised if there's any firm out there saying they're ready for this." His company is currently hiring skilled laborers, concrete finishers and popper layers. More hires will be needed to handle the work created by the bill. "We will have to staff up," Mr. Irvine said. "And no, there are not enough skilled workers to fill these jobs."
Ultimately, investment in workforce development is also needed if contractors are going to find qualified construction workers in the future. Many of the new roles created in the construction industry could be filled by displaced workers, but they will need to develop their skills first.