Standard

December 27, 2018
By: Stuart J. Visnov, Chief Executive Officer, Echelon Protection & Surveillance
Word count: 562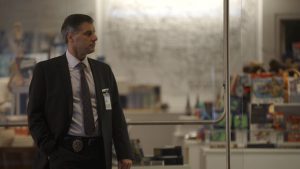 As a business owner, you aren't just responsible for strategy, finance, marketing, sales and HR. You are also liable for the safety and security of your employees and customers. In today's world, every business requires a minimum of safety and security precautions such as access control, surveillance cameras, evacuation planning and first aid equipment. However, there are many businesses that can benefit from an additional level of protection in the form of armed security guards. The question is whether your business is one of them. If you've ever found yourself even considered the possibility of hiring an armed guard – the answer for your business is most likely yes.
An armed guard is more than just a person who can respond to shoplifters and vandals. When a person seeking to do harm sees that your business employs a guard carrying a firearm, they understand they will have to contend with someone who has the lethal force to stop them. Just the presence of an armed guard is usually enough of a deterrent to make most bad actors move on to another, softer target.
It's much more than the threat of force, however. Armed guards have to undergo many hours of state certified training and classroom testing. Typically, a high percentage of armed guards have backgrounds in personal protection, law enforcement, public safety or the military. That means they have the skill set to bring much more to the table in a crisis situation than just a weapon in a holster. In fact, because the majority of armed guards are full time employees of professional security companies, they have the experience and assets to keep your people and property safe in nearly any situation. Whether you're responsible for property management, retail stores, construction sites, religious institutions, critical infrastructure facilities, or a business that has large amounts of cash, merchandise, inventory or valuables of any kind – armed guards are essential to prevent loss.
If you think you may need enhanced security, the first step is to have a comprehensive threat assessment in which experts consider and review the vulnerable areas of your business. The deliverable is an in-depth executive level report on areas in which you can improve the internal and external security of your business. Then you choose if and when you'd like to implement the security strategies and tactics outlined in your report.
In addition, top security companies offer armed close personal protection for the secure transport, safeguard and escort of Executives, Dignitaries and Celebrities. These elite services provide the highest level of protection available.
Some organizations may prefer to opt for an unarmed security guard. These guards can also be highly trained and still do a lot to prevent unwanted or unlawful activity. The right security officer can also provide other valuable services such as acting as a good will builder or in a customer service capacity.
As an owner or CEO, you're focus is business, but all you have to do is click on the news to remind yourself of the unfortunate reality and prevalence of violent crimes and mass shootings in our society. That's why it's crucial to seek the advice of experienced security service providers. As CEO myself, I know leaders in the public and private sector want to sleep easy at night, knowing they did their due diligence regarding the safety and security of their people.