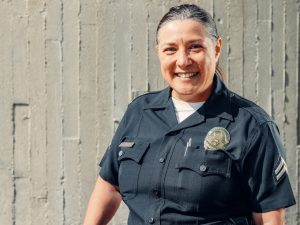 Everyone desires a society in which peace reigns, everyone lives in harmony and togetherness, and the country is prosperous. However, as humans, we cannot live together without having arguments or quarrels from time to time. Civil unrest is one of them. It is not uncommon for people to go against an unjust social system or deed. Civil unrest is triggered by a variety of factors, including government failure and undesirable forces in society wanting to usurp the government, among others. Regardless of whatever it is, security guards play a critical role in times of civil disturbance.
As the use of civil disobedience grows, law enforcement organizations will prepare for protests across the country. Because political turmoil is likely to continue, private security professionals must be ready with a tactically sound plan that protects people and property.
We look at how they can help amid civil upheaval in this article.
They provide people with a sense of security.
During times of civil upheaval, there is a widespread worry that someone will be hurt. Aside from its work as a private security contractor for huge retail chains and small local businesses. If you're a store owner or CEO, for example, your customers or workers may fear for their safety if they visit your business or come to work during social upheaval. This is where security guards come in to ensure that consumers and employees feel protected, regardless of continuing civil disturbance.
They aid in the maintenance of public order.
Although the police are tasked with preserving order amid civil unrest, security guards also have a part in keeping things in order. They could, for example, help to ensure that your store is not looted by vandals who seek to take advantage of civil turmoil to commit crimes. Planning and coordination with all parties involved, including the security agency, the business owner, and local law enforcement, is required to protect businesses during riots. The security guard serves as the company's eyes, ears, and muscles. Using the right defensive tactics, security can better manage hostile behavior and keep people and property safe.
They stop security threats in their tracks.
Security guards typically receive specialized training to prepare them to deal with security threats during civil unrest. Rather than instilling fear in people anytime, there is a security danger or threat during civil unrest, security personnel will be on hand to help and competently handle the situation. Members of quick-response teams are taught how to use force in a way that is objectively acceptable, required, and proportional.
Do not hesitate to enlist their assistance if there is any civil unrest in the area. As events show police power abuse, it's more necessary than ever to teach private guards the proper use of force. The security officer is simply a trained citizen who has been given an additional duty to protect property, people, and objects, but still be aware of their limitations as "trained citizens." Outside of the Use of Force rules, guards must not use force or use lethal force. When force is employed, it is standard procedure to call the cops.