By: Stuart J. Visnov, CEO, Echelon Protection & Surveillance
Word count: 817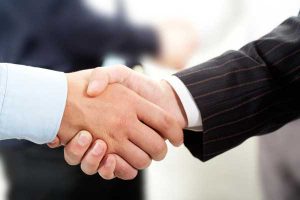 Understanding the industry
The U.S. Department of Labor statistics reports that there are over 1.1 million private security guards in the U.S. working within about 10,000 companies. The exact numbers are hard to determine because the industry standards vary nationally. Some states mandate unarmed and armed security guard licenses and others do not. In states that don't, the individual security companies are responsible for vetting and training their own guards. For instance, in Pennsylvania, a person with a private detective's license hires security guards to work under their license. In New Jersey, each guard must obtain their own license to be certified as a security guard. In addition, a national security company doesn't need a license to operate in every state, they only need a relationship with a state licensed security company to do business in that state. The better you understand the security industry, the more informed your decision will be when hiring a security partner.
Choosing the right security partner
The key to finding the right security partner is to consider what services you'll require, and communicate those needs or concerns to your perspective security partner so they can develop a solution. Will you need unarmed guard who can interact with the public or an unarmed overnight patrol guard with technical abilities? Should they be bilingual or have any special training or certifications such as first aid, management of aggressive behavior, or access control? Should the guard wear a uniform as a visual deterrent or be casually dressed to fit your brand. The possibilities are many, but the more you consider what you'll need, the better they can provide the right security solution. If you're unsure of what you may need, start with asking if the security company has direct experience working in your industry.
How you know if guards are doing their job?
Most security companies sell themselves as having experienced guards that will be on-time, stay alert, and respond appropriately when an incident occurs. However, how do you know what your guards are doing when you're not watching them? The solution is a GPS based guard reporting technology that verifies check-in/check-out, and documents patrols and duties so you know exactly what you're paying for. Technology like this should be standard with any reputable security company, and it gives the client the ability to track guard activity, confirm billing hours, and protects against liability.
What's a consolidator?
In the security industry it's common practice for large companies to outsource their work to smaller regional companies. The consumer thinks they've contracted a regional security guard provider, but they've actually hired a national security guard "consolidator." Here's how it works: When you call for local service, their telemarketers quickly contact several security companies in your region to try to cover your request. Consolidators make their money on volume by marking-up the price of the companies they use to fulfill your request. Using a consolidator effects the quality of service because they're often not familiar with the security companies they're outsourcing to. Their entire business model is telesales and paperwork. To determine if you're speaking with a consolidator, ask them if they outsource to other security companies. If they say yes, ask them how long they've been working with the company providing your guard services and how those guards are trained.
The right size means the right service.
As with service providers in any industry, size is important. If you're security partner is either too big or too small, customer service may become an issue. Although the big boys can provide a range of professional services, they often fall short on personal attention and responsiveness, because you're just one of a thousand clients. At small security companies you're important because you're one of 25-50 clients, so you'll often have access to the owners or decision makers. However, these smaller companies very often lack organizational infrastructure, so they struggle with basic back office operational challenges such as answering phones, invoicing and guard recruiting.
Rates and terms of agreement
Respectable security companies will ask you the right questions and then suggest the proper services and hourly rates. Fees are based on standard hourly rates that vary based on factors such as: type and level of service, response time, location, length of job, risk or known threat.
Ask for references
When it comes to hiring a security firm, it pays to do your homework. A security partner is like a walking, talking insurance policy. So, take the time to research several companies, review their websites, and contact your top three. Start by asking if they're licensed, bonded and insured. Then, inquire about their services, infrastructure, and experience in serving your industry. Lastly, request a list of client references and speak with at least 3. The right company will take the time to meet with you to discuss your needs, provide insights and review your final security agreement until you're satisfied.