Standard

December 14, 2021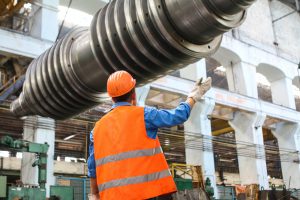 Operating a construction site necessitates the coordination of numerous logistical methods and factors. To secure your site and assets from thieves and trespassers, construction site security is critical. Tools, surveying equipment, breakers, generators, diggers, and rollers are the most common items taken from construction sites. Thefts can cause project delays, increased insurance premiums, and additional replacement costs. The easiest way to protect your investments is to register and track your construction equipment. The capacity to track down stolen construction site equipment and machinery is crucial in the recovery process.
Here are some pointers on how to track down assets taken from a construction site.
C

reating a Stock List
You can keep track of each thing by creating an inventory and maintaining up to date on your assets. Regular inventory inspections can aid in the tracing and recovery of your assets by quickly identifying if a piece of equipment has been stolen. Making a note of any distinguishable marks on your equipment, or whether you've chosen to purposefully engrave or stamp equipment with a recognizable name, number, or symbol, allows you to quickly identify the item as yours and part of your inventory.
Having identifiable marks can also function as a deterrent for thieves because tagged equipment is more difficult to sell and they are less likely to steal equipment that could expose them to detection. Should other safeguards fail, taking images of your assets to add to your inventory database can be a helpful backup to aid police in identifying your stolen goods.
Registration system for CESAR and TER
The Construction Equipment Security and Registration (CESAR) program was created to combat the resale of stolen construction site machinery. It also intends to look into and track down the stolen tools and other construction equipment.
It was put in place due to collaboration between the police and the Plant Theft Action Group (PTAG), and was pushed by the Construction Equipment Association (CEA). They agreed that to help prevent theft in this area, a national registry and labeling program should be developed. The method employs several technologies such as Datadots, Glass tags, unique plant identification plates, and high-tech scanners to determine whether a given piece of equipment has been flagged as stolen. Registering your valuables with this system aids in the identification of the stolen goods' owner.
The Equipment Register (TER) is similar to the CESAR scheme in that it requires registration and then offers important information that assists the appropriate individuals in identifying your stolen equipment. If your valuables are registered under this system, they will be reported by an auction company or the police, who will check the ownership and stolen status with TER and return it to the proper owner.
Forensic Identification
Using simple techniques and equipment, forensic marking can be a cost-efficient and effective way of protecting and tracing items against theft. A warning label stating that the products use advanced ID technology will deter would-be thieves. The forensic approach of marking goes hand in hand with registering to a central database such as CESAR, because registering makes it easier to recover stolen goods in the event of theft.
When compared to labeling or engraving on your tools, forensic marking kits are more effective. It's impossible to resell forensically tagged tools since the marking is nearly impossible to remove and is undetectable to the human eye.