Standard

September 12, 2017
By: Stuart J. Visnov, Chief Executive Officer, Echelon Protection & Surveillance
Word count: 443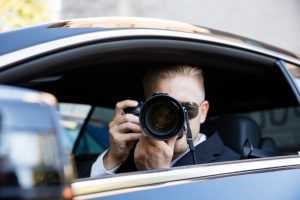 Many people believe that a quick Internet search can lead them to all the information they need on any individual. In truth, online sources vary in reliability, and many of them require hefty fees for public information that could be obtained more quickly and efficiently by a professional investigator.  If you are considering investigating someone because you are either in the process of hiring or you suspect illegal conduct, don't sacrifice the integrity of your business by using short cuts. Hiring a trained investigator will save you time, money, and will provide result you can count on.
Here are five advantages to working with a security company to obtain more information on an individual(s) before moving forward with any further decisions:
Reliable information: most private investigators or undercover agents are certified to gather information from state, local, and federal sources that are not easily accessible to the average citizen and that can be used in a court of law if needed.
Tangible proof: investigators will work to seek documents, photographs, financial, and/or legal reports with an eye toward information that will be persuasive to your advantage should the case need to move into litigation.
Discretion: a good agency will ensure that the information they gather is done in a discrete way, so that you can know the work is being done without your direct involvement.
Smart interpretation: oftentimes, private investigators will not only gather data, they will also assist you in interpreting its meaning. Most will have previous experience with criminal investigations, and so can explain the severity or meaning of any troubling information that's uncovered.
Strategy:  once information is gathered, a good investigator will have already begun to formulate follow up measures including steps to take when further action is needed, advice about how to proceed, and some guidelines about the best ways to handle the matter at hand that will cause you the least amount of personal or professional stress.
At Echelon, we have a high level team of investigators with over 40 years of experience with the Philadelphia Police Department, and approximately thirty years investigative experience dealing with everything from street crime to corruption to homicides.  Our employees are all former police officers, detectives, or veterans of law enforcement skilled specifically in investigative services and bound to confidentiality and the highest level of ethics.
In the words of my colleague, Jim Dambach, Director of Personal Protection and Investigations at Echelon, and former Lieutenant, and Veteran of the Philadelphia Police Department, worked with the Secret Service, and the FBI: "We bring a high level of experience and confidentiality to each investigation, tailoring it to fit the client's needs. Our motto is to always operate with the utmost professionalism, integrity, and dedication to provide accurate and thorough results and informed guidance for next steps."