By: Stuart J. Visnov, Chief Executive Officer, Echelon Protection & Surveillance
Word count: 554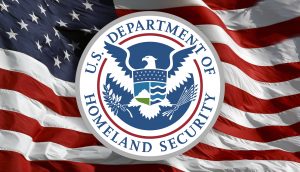 As we observe the passing of the 17th anniversary of the September 11 attacks, the U.S. Department of Homeland Security (DHS) has reissued the National Terrorism Advisory System (NTAS) Bulletin to underscore the ongoing terror threat at home that continues to demand our attention.
The NTAS has been reissued seven times since it was first released in December of 2015. The Department of Homeland Security deemed it necessary to reissue the bulletin at this time based on assessments of the current environment.
Foreign terrorist organizations want to sow chaos and fear by attacking Americans both at home and abroad. These groups have become increasingly sophisticated in their ability to exploit technology, including social media applications, to instigate or guide individuals already in our country to commit terrorist acts which may include the use of vehicles, small arms or homemade explosive devices.
DHS is actively engaged in efforts to disrupt such activities and is committed to preventing threats to the public, working closely with the Federal Bureau of Investigation (FBI) as well as foreign counterparts. DHS and FBI provide information and assessments to state and local law enforcement and business owners in the private sector. Heightened law enforcement and security activity may be visible at some public events and spaces.
Crowded places and other soft targets, such as sports arenas, shopping venues and transportation centers draw large numbers of people but have limited security in place. This can make them vulnerable to attack. Terrorist groups are well aware of the opportunity soft targets present to easily inflict harm to many people using unsophisticated methods such as attacks using rented vehicles.
Because DHS's primary mission is to protect the American people, the Department actively fosters collaboration between the private and public sectors to heighten security and minimize risks in crowded spaces, large events and public gatherings. The public and private sectors working together on security efforts is critical to enhance the safety of people in locations such as parks, restaurants, transportation centers and event venues. The Department offers free tools and resources to assist communities in implementing security measures.
Secretary of Homeland Security Kirstjen M. Nielsen recognizes that communities are the first line of defense in keeping the public safe and secure and that one of our greatest assets against terrorist activities at home is an informed and vigilant public.
You can stay informed by listening to public announcements from local and safety officials concerning potential threats. You can also help by reporting any suspected terrorist-related activities to local law enforcement or by dialing 911.
Resources are also available for businesses to plan and be ready for incidents or attacks. A four-step plan can be applied to help businesses and their and employees be better prepared to ensure their safety: Connect, Plan, Train, and Report.
An engaged community along with informed and prepared individuals provide a strong defense against possible terrorist threats to our homeland. However, DHS does not want to discourage Americans from continuing to attend public events, travel, or freely go about their daily lives. Simply being alert and prepared can help all of us increase our collective safety. Be responsible for your own personal safety, know where emergency exits are located, be vigilant in public spaces and report suspicious activity.
For more information, and to read the full DHS bulletin, please click here.