By: Stuart J. Visnov, Chief Executive Officer, Echelon Protection & Surveillance
Word count: 607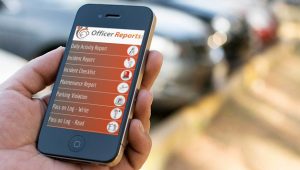 Almost every business has been affected, in some cases quite drastically, by new developments in technology. The security industry is no exception. Progressive security companies must not only employ new technology, they must also train and equip security guard personnel to install, use, monitor and interpret the growing data that result from deploying new hardware and software systems for clients that want verification and documentation of services.
And like other businesses, security companies have to make decisions on how much and what type of technology to use. Just because a technology is developed and available, does not necessarily mean it's right for all clients. Technology professionals and security company management must remember that the basic needs of the security industry, i.e. protection of people and property, have not changed all that much. Any decisions to purchase and new technology must first meet the needs of the client.
That said, clients are educating themselves on the benefits of technology and expecting guidance, technical savvy and accountability from their security providers. This means that not only must providers obtain and use new technology where appropriate, they must also retrain their employees including security officers, supervisors and operations managers.
For example, tech savvy clients may seek security as a service (similar to Software as a Service or Saas) options from their providers. This typically entails the use of cloud based, remote security solutions and flexible, integrated options that meet the security needs of clients in specific industries. The ability to capture, analyze and save data for review are often part of the client needs in order to help mitigate liability. If businesses want to remain competitive, they must be ready to offer these services which often carry a monthly fee.
For the most part, security guards, now typically required to carry smart phones, must also be trained in how to use mobile apps, dashboards and reporting tools. A security system is only as good as the input it receives, so video cameras, access controls and security officers alike all contribute usable information from their locations into a central system which must be secure and monitored constantly.
Like most other industries, automation is also playing a larger role. Gone are the days where security officers can only "review the tapes" after an incident has occurred. Intelligent, automated systems can now alert human operators by motion sensor when a potential incident is developing. Far from replacing the need for human security officers, these new technologies are simply changing the nature of traditional security guard responsibilities.
Surveillance systems have gone beyond being simply loss prevention or incident monitoring applications. With expanding features becoming available, even including artificial intelligence, end users of surveillance products are starting to expect business intelligence from their systems. For example, while a camera based security system monitors store activity and helps prevent theft, as a side benefit, some systems can generate heat maps to determine higher traffic zones and areas of specific activity. Store managers can then deploy everything from additional security guards to special sales displays in those areas. This provides a dual benefit of both security oriented intelligence and sales and marketing insights as well.1
Of course, technology moves at an accelerated pace, but launches of new products still require some time to be beta tested so any problems can be worked out. Adopting a new technology too early might result in failures due to unforeseen bugs or technical problems. Too late, and a business will find itself behind its competition. To remain competitive in the digital age, security companies must anticipate trends while staying well-informed of developments in all the technologies that may affect their industry.
1Gonzales, Andy (2017) 5 Technology Trends Impacting the Surveillance Industry Security Insights