By: Stuart J. Visnov, Chief Executive Officer, Echelon Protection & Surveillance
Word count: 511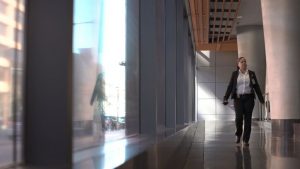 If your office or facility employs one or more security guards that perform patrols of your business or campus, you must be certain that your guards are performing their duties while documenting all activity with clear, detailed reports which are reviewed daily and filed for future use.
Every facility is different and factors such as industry, size, location, layout, and so much more influence both the guard's tour patrols and protocols. As an example, a retail store certainly has a different set of directives than say, a construction site or public school. Depending on whether your guards are protecting inventory, property or people, there will be many different factors to consider. However, there are security best practices common to most businesses, and understanding these procedures will help with security assessments and defining protocols.
Let's consider the facility layout first. Just about all businesses that occupy physical locations will have the following high threat areas in common:
Vaults, cash registers or anywhere that valuables are stored
Main entrances, exits and windows
Auxiliary entrances, loading docks, basements
Elevators and stairways
Connections to other buildings
HVAC systems
Electrical and alarm systems
Utility rooms
Data storage, computers and servers
Storage areas for anything from chemicals to food to parts and inventory
Then of course, there are exterior locations to consider. These might include the following:
Building exteriors, including roofs
Outbuildings, storage and garages
Dumpsters and loading areas
Landscaping and surrounding terrain
Entry and exit points
Fences and perimeters
Parking lots and access roads
It's clear, that once you start to think about a strategy for securing your building or campus, there are a lot of variables to consider and it's likely that you will find your specific security challenge has a few items from each group.
It's worth having a good hard look at your areas of exposure with your security partner to make sure that you are considering all perspective areas of risk. For example, it does little good to schedule a basic nightly check of all doors, windows and entrances, but overlook the liability of intrusion from rooftops or adjoining buildings.
There are also many technology solutions to help manage tour patrols and guard reporting. Many software packages, like Officer Reports, which we use here at Echelon, allow our supervisors and scheduling department the ability to monitor guard locations via GPS and see reports from check-in locations in real time. Packages like these often bundle other features like time and attendance tracking, schedules and employee profiles, and tour reports can be sent to clients with clear, easy to read information – so you know exactly what you're paying for.
As is always the case, whether you are managing your own proprietary security team or if you hire a security partner like Echelon to handle security for you, a clear understanding of your organization's needs, physical layout and vulnerabilities are all required for any security strategy to be effective. The lists above is a good place to start.