By: Stuart J. Visnov, CEO, Echelon Protection & Surveillance
Word count: 702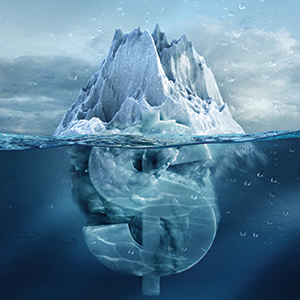 One of the biggest problems businesses face is competition from low-cost providers. A low cost provider is a business that charges the lowest price it can, while promising about the same quality so that it can draw customers to the market. What they do not tell you, is why their product or service costs so much less than their competitors. The reason, of course is that they deliver poor quality, less service and cut corners wherever possible – even if it's borderline dishonest or unethical. Sooner or later, customers come to realize the difference in value and begin to look for a new provider. In the security industry, hiring a low cost security provider based only on price very often translates to customer dissatisfaction, including:
No security guard vetting, training or certifications
No GPS verification of hours and incorrect invoicing
Unreliable guards who are consistently late, leave early or call out
No officer patrol reporting or documentation software
No written security guard protocols or directives
No on-site security guard supervision or discipline
Lack of proper insurance coverage or licenses to operate
Unprofessional guards in untidy uniforms
No business infrastructure for Operations, Finance, Sales or HR
Poor customer service
This absence of best practices has an overall negative impact on the entire security industry.  The clients are dissatisfied and aggravated, security providers get a bad reputation, fair market industry rates decline, good companies cannot make a fair profit, security and safety are compromised and liability increases for everyone involved. Many low-cost security providers carry much less overhead, because they're generally owned by some type of career law enforcement officer who has recruited a few of his retired colleagues and operates the business from a small home office with little more than a book keeper and perhaps a salesman. These small companies typically have a lot of security know-how, but very little business experience, funding, or ability to scale up according to client demands.
In contrast, the best-cost provider strategy relies on offering customers better value by focusing both on fair pricing and a full-service infrastructure that's able to deliver measurable results. Statistically only 500 security companies in the United States generate $5,000,000 or more in annual revenue and I'm pleased to count Echelon Protection & Surveillance among them.
As a business owner, I understand that controlling expenses is a key component of profitability. However, when it comes to security guard services, what may appear to be a savings that improves the bottom line – is also be a hidden liability waiting to happen. Although a basic low cost uniformed guard may act as a good visual deterrent, it is no substitute for a reliable security presence trained to respond appropriately to a real challenge, emergency, crisis or hazard. Remember, that if something goes wrong, everyone and anyone involved may be sued – and that can be a long, stressful and expensive process.
We've all seen the news videos of security guards making poor decisions, hesitating to engage, or worse, running the other way when a problem arises.  If you're the final decision maker regarding security services, I urge you to take the time to perform your due diligence and consider your real risk and return on investment. The last thing you want is a high profile crisis that damages your business, a negligence law suit, or your boss challenging your judgment.
Crime in the United States is usually split into two broad classifications, violent crime and property crime. Although violent crimes steal the headlines, non-violent property crime is currently the leading problem afflicting the United States by a large margin. However, in today's environment of civil unrest, easy access to firearms and misinformation… everyone should take public and private security seriously. As in any good relationship, you should be striving for a partnership where both parties mutually benefit. Meaning, the client enjoys peace of mind knowing that their people are safe and their property is secure, and the security provider is allowed to make a fair profit so they can continue to grow and provide the high value services. As the great Warren Buffet once said, "Price is what you pay. Value is what you get."