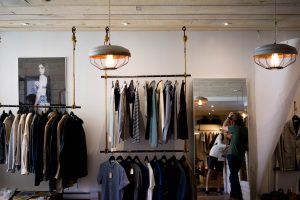 Smash and grab theft poses a threat to businesses big and small. From local stores to designer retailers, coordinated robberies during open hours are on the rise. Businesses must take steps to prevent themselves from becoming the next victims.
What Is Smash and Grab Theft?
Smash and grab theft is where one or several thieves force their way into stores, filling arms or bags with high-value products and running out of the store into vehicles. These events typically happen when the store is open to the public and occur so quickly that retail workers, otherwise preoccupied with their daily tasks, do not have time to react.
Are These Attacks On the rise?
In short, yes. In 2021, organized retail crime resulted in a loss of $719,548  per $1 billion in sales. That's up from 2019's figure of $703,320 per $1 billion sales. It is the fifth year in a row that the figure has risen.
During the holiday season, these kinds of attacks were frequent. For example, five thieves attacked an LA-based Nordstrom department store and made off with $25,000 of merchandise. Fourteen criminals forced their way into a Louis Vuitton store in Chicago and stole $120,000 of product. Four individuals attacked a Sunglass Hut in California, assaulted employees and made off with $30,000 of stolen goods.
So what's the reason for these attacks increasing?
One of the reasons for the increase is the supply chain issues that have been plaguing American businesses. Now is an opportune time for criminals to get their hands on as much product as possible while stocks are low.
What Can Retailers Do About It
It's common for businesses big and small to be poorly protected against this kind of theft. Thankfully, there are several actions businesses can take to protect themselves against smash and grab thefts.
Installing security alarms and cameras should be your first step. These provide a small deterrent to would-be thieves and can help catch criminals in the aftermath. But they don't create a physical barrier that prevents attacks.
Next, make sure your business insurance is comprehensive and up to date. Good business insurance will provide protection for both the premises and your property in the event of theft. It will even cover lost revenue as a result of business disruption.
Finally, hire a security guard. Only an armed or unarmed security guard can properly protect your business against smash and grab theft. The sight of armed security will put off the vast majority of would-be thieves. For the small percentage that still try to attack, armed guards have the means and experience to stop them.
Echelon's armed and unarmed security guards are the perfect way to protect your store from this kind of theft. They are highly trained, certified and have experience protecting businesses and VIPs. For more information on how our team can protect your store, get in touch today.