Fire Watch Duties
As a Volunteer Fire Fighter and later Fire Police Captain of Worcester Township, I've been first on the scene more times than I can count, have fought hundreds of deadly fires, been injured on the job by falling through the floor during an active fire– and sadly have seen too many people die. So, when I founded Echelon in 2001, I wanted to use my (then) 30 years of firefighting experience to help other business owners like me navigate the uncertainties of a fire watch. To that end, I personally developed and directed all Echelon's fire watch policies, processes and directives.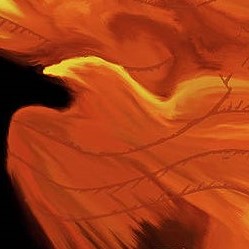 Although it varies by state, according to the law, a fire watch must be performed by a specially trained fire safety security officer. Training should include a few of the following credentials; basic fire prevention training by the security company, attending fire safety school, Congressional Fire Services Institute (CFSI) classes, and training in occupant and fire department notification. As I said in my previous blog, after the owner has set up the fire watch, it's the security company's job to ensure their fire watch officers are on task and have the latest patrolling and reporting technology. Use the list of duties below as a check list to be sure your fire watch covers all your bases to protect you from risk and liability.
Fire watch officers should be trained to perform the following duties
Follow all Occupational Safety and Health Administration(OSHA) and National Fire Protection Association (NFPA) standards.
Maintain conditions and requirements stated on fire and safety permits.
Continually patrol the construction jobsite or area of concern a minimum of once every 30 minutes and document your activities.
Inspect all areas of the property or building(s) that are affected by the fire alarm or sprinkler systems.
Document and report any risky or hazardous conditions to the security supervisor, building owner, Fire Marshal and local authorities.
Be trained to use a fire extinguisher and have access to all fire safety equipment on site.
Have a priority call-down list and be able to communicate effectively and clearly with the owner, building occupants and the fire department in case of fire, emergency or hazard.
Be familiar with the entire jobsite, including: site map, floor plans, building occupants, potential hazards, on-site materials, emergency shutdown procedures, fixed fire alarm systems, and access to portable fire protection gear.
Work with your general contractor to be sure your fire watch officers are knowledgeable in all aspects of the jobsite and maintain all fire watch records for inspection by the Fire Marshal.
In my next blog installment of How to Establish Construction Fire Watch Security, I'll layout how Echelon uses real world experience and the latest technology to document activities and keep records in order to guarantee a professional fire watch. Build a relationship with a reliable fire watch security services company — contact Echelon Protection & Surveillance to discuss and advise on your next fire watch. Call 610-831-0277 or email sales@epsagents.com.