Standard

February 16, 2021
By: Stuart J. Visnov, CEO, Echelon Protection & Surveillance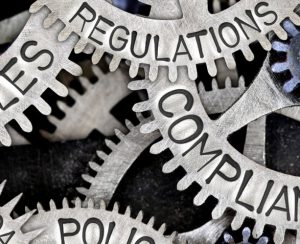 Word count: 618
Insiders know that in everyday practice, the security guard industry is the most poorly regulated in the emergency response field. While law enforcement, firefighters, EMTs, recovery & response managers, security analysts and even lifeguards must comply with state laws — security guard companies are not held to the same standard of training and certification. In fact, each state has its own unique rules and regulations regarding security guard qualifications.
40 states mandate a license to become a security officer.
10 states; Colorado, Idaho, Kansas, Kentucky, Mississippi, Missouri, Nebraska, South Dakota, Wyoming and Pennsylvania do NOT require a license to become a security officer.
22 of 50 states require no training for unarmed security guards, which includes 15 that require no training for armed guards.
Some clients wrongly assume there's no difference between one security guard company and another. However, if a state doesn't mandate security guard training, it's up to the individual security firms to provide an appropriate level of training to adequately secure and protect people and property. Proper training benefits all stakeholders because both security firms and consumers want a clear delineation of duties, documentation and accountability with as little risk as possible.
As a security company licensed to operate in several states, it's much easier to answer the question "how are your guards trained?" when we can tell clients that all our officers are trained according to state security guard curriculum. Instruction includes several days of education, testing and periodic recertification. As an example, we are able to tell our New Jersey and Maryland clients that NJ has the Security Officer Registration Act (SORA) and MD security guards fall are under the jurisdiction of the Maryland State Police Licensing Division. Then we share the specific training aspects of each so our clients have clarity and confidence regarding guard responsibilities, skill set and legal limits.
Over time, consumers of security guard services have begun to demand price over effective threat mitigation. This has slowly turned the selling of security into a commodity with very little thought for guard qualifications and performance. If firms can't charge a fair rate, they end up paying guards less, which causes more employee turn-over and less experienced and motivated guards.
All security guard salesmen will promote that their officers are the most experienced, highly trained and certified. However, unless training is standardized by the state, most security guards only receive a few hours training and orientation plus on the job training, in addition to whatever experience they've already acquired. That is not to say that less security experience cannot have its positives, such as; no bad habits brought over from other security companies, fresh perspectives and insights, bringing additional professional and technical skills from other industries, and the motivation that comes from starting a new career.
At Echelon, our standard vetting and training process for non-state certified guards includes:
A comprehensive resume review.
Video Introduction evaluation.
In-Person Interview assessment.
State & Federal Background Checks, plus a Child Safety Certificate.
Full day training course, consisting of three videos, personal instruction, technical training and general orientation.
On the job training with experienced guard or supervisor.
Today, the security guard industry is suffering from a lack of requests for quality security guard services on the part of the buyers, and a limited amount of certified and well-trained security officers from security firms. The entire issue is made worse by the lack of a regulatory environment to impose quality control throughout the entire industry. At a time of historically high civil unrest and domestic terrorism, security companies, clients, law enforcement and government leaders must get together to raise the regulation bar of the private security industry.